I hope you are enjoying the finals days of summer 🙂
The General Assembly reconvened for a Special Session Tuesday, August 31st, and will also reconvene for Veto Session in October. Until then, please find some updates and recaps below!
Fighting For You!
Pembroke Township Natural Gas Investment Pilot Program Act
I am proud to announce that the Pembroke Township Natural Gas Investment Pilot Program Act was signed by Governor Pritzker on Friday, August 26th. This is a huge win for the people of Pembroke who have been waiting decades for reliable, safe, and effective utilities. Not only will this bill pave the way for that to become a reality, it was done in a bipartisan manner—across the federal, state and local levels, which I was proud to lead the charge on. For the full press release click here.
Redistricting Instead of shifting responsibility to a bipartisan commission to draw the new legislative redistricting map, Democrats have fallen back on the same disingenuous process that produced the initial flawed maps last Spring that now need to be re-done. Over the last week, "hearings" were held that were nothing short of a sham, a disingenuous effort that was intended to merely check a box, not to collect any real input from community groups on what the new map should look like. Last Tuesday, upon our return to Springfield for special session, the Democrats once again dropped two new versions of legislative maps in 24 hours, giving advocacy groups—and lawmakers—almost no time to review or give feedback. The most recent map was dropped within hours of a vote. This isn't a genuine or transparent process the people of Illinois deserve, it's a blatant power grab by the Democrat majority. I voted no: politicians should not be drawing maps!
House Resolution 416
I am a co-sponsor of a House Resolution that urges the Governor, the state board of education, and the department of public health to reinstate local control to allow local school board members to make decisions on COVID-19 mitigation efforts. Governor Pritzker is continuing to rule by executive order, pushing democracy—and the voices of lawmakers, constituents, and concerned parents to the wayside. This has to stop! A one size fits all blanket decision rarely works, but especially in this case, and it has unfortunately become all too common in Illinois under the Pritzker Administration. It's best to let lawmakers do their jobs and represent the voice of the people. Rather than unilateral rule, the Governor must work WITH the legislature and respect the democratic process!
COVID-19 Update
Mask Mandate
Gov. Pritzker re-issued a mask mandate that began on Monday, August 30th, requiring residents over the age of 2 to wear face coverings in indoor settings, regardless of vaccination status.
Vaccination Mandate
In addition, Pritzker also announced a new mandate requiring teachers, healthcare workers and higher education students to either receive the coronavirus vaccine, or to submit to weekly COVID testing through an enhanced protocols program.
For the full press release for both of these mandates please click here.
Around the District & Under the Dome
National Night Out
National Night Out was a success! Thank you to everyone who came out. It was a great way to start the school year!
Edgar Fellows Program
I am so thankful to have had the opportunity to attend the Edgar Fellows program in Champaign! I am very grateful to have been nominated to be a part of such a special group of people and learn from so many wonderful speakers.
Ride-along with Kankakee County Sheriff's Department
Earlier this month, I had the opportunity to participate in a ride-along with the Kankakee County Sheriff's Office. I am so happy to have had this opportunity to understand what it takes to truly serve and support our community the way they do on a daily basis. I have such great respect for all our local public safety personnel and am proud to support our law enforcement personnel!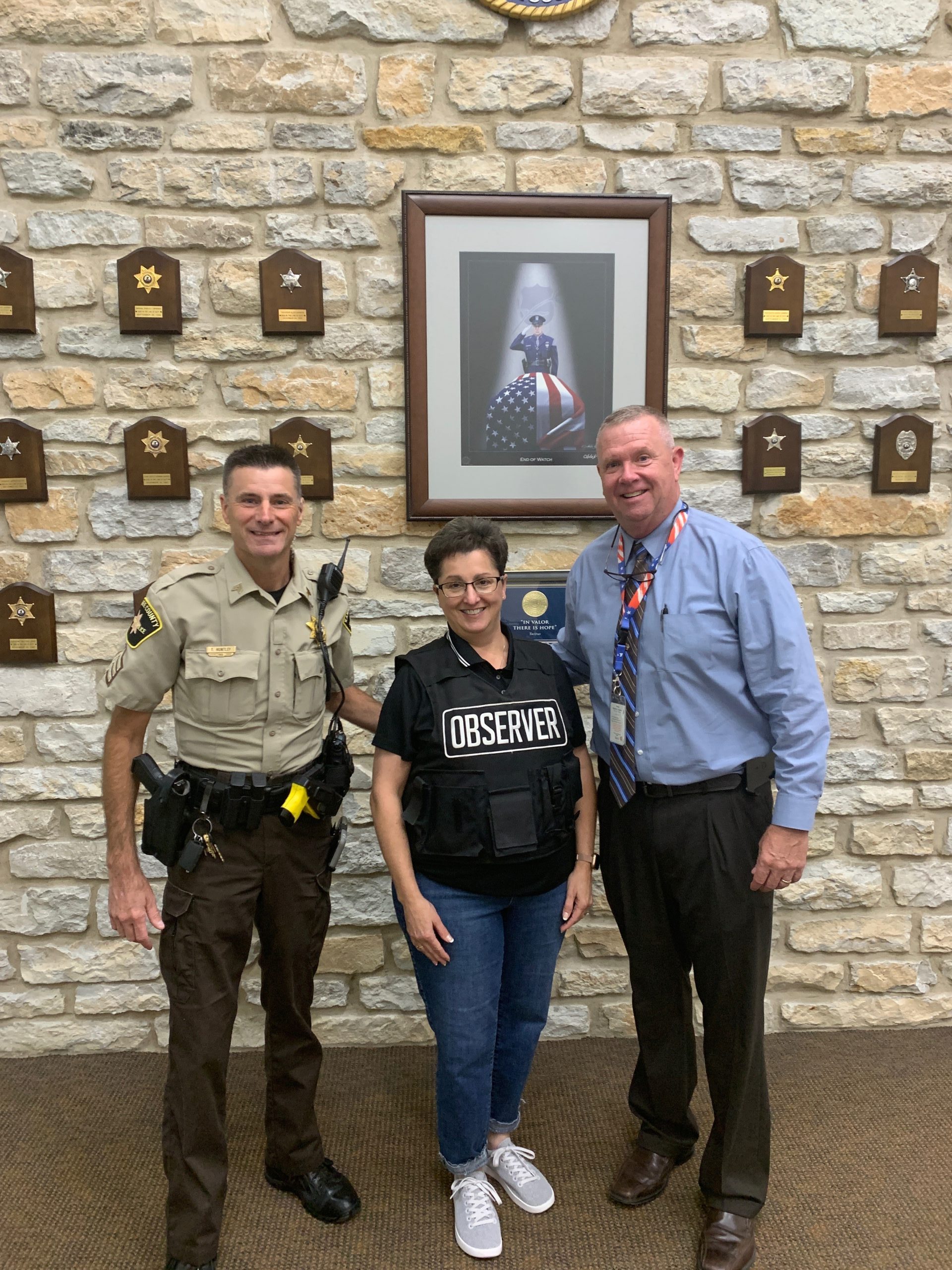 Keast Electric
Congratulations to Keast Electric, Inc. for 30 years of business and commitment to our community! And what a wonderful family story to go along with this great business!
Illinois State Fair
It was great to be back in Springfield and at Republican Day at the Illinois State Fair! Our party is committed to continue the fight for common-sense reforms that will ignite our economy and root out corruption, and I'm as motivated as ever to get back to session to move the needle forward!
Kankakee County Community Services, Inc. Anniversary
Congratulations to KCCSI on 35 years of service to our local community. Thank you for your hard work and dedication!
Heroes, Hogs, and Hot Rods
Thank you to Project Headspace and Timing for hosting this wonderful event. What a fantastic display of support for our veterans!
Chamber of Commerce Golf Outing
I had the pleasure of attending the Kankakee County Chamber of Commerce golf outing!
Will County Fair
It was a pleasure to attend the Will County Ag breakfast to kick off the 2021 Will County Fair. I also enjoyed meeting constituents and eating some amazing fair food. The 4H booth had a great pork sandwich, highly recommend!
Summer Reading Program
Congratulations to our summer reading program recipients! All readers who completed the program received a certificate from the House of Representatives and celebrated with ice cream at my office on August 27th!
Reading colors your world!
Local Business Spotlight – Walmart of Kankakee
This month I had the pleasure of presenting Walmart of Kankakee with my Local Business Spotlight award. Walmart was key in helping the local fire department locate necessary supplies during the COVID-19 pandemic. Congratulations! See the full press release here.
I encourage my constituents to nominate a business in the 79th District for consideration of a future Spotlight opportunity. You can do this by clicking here.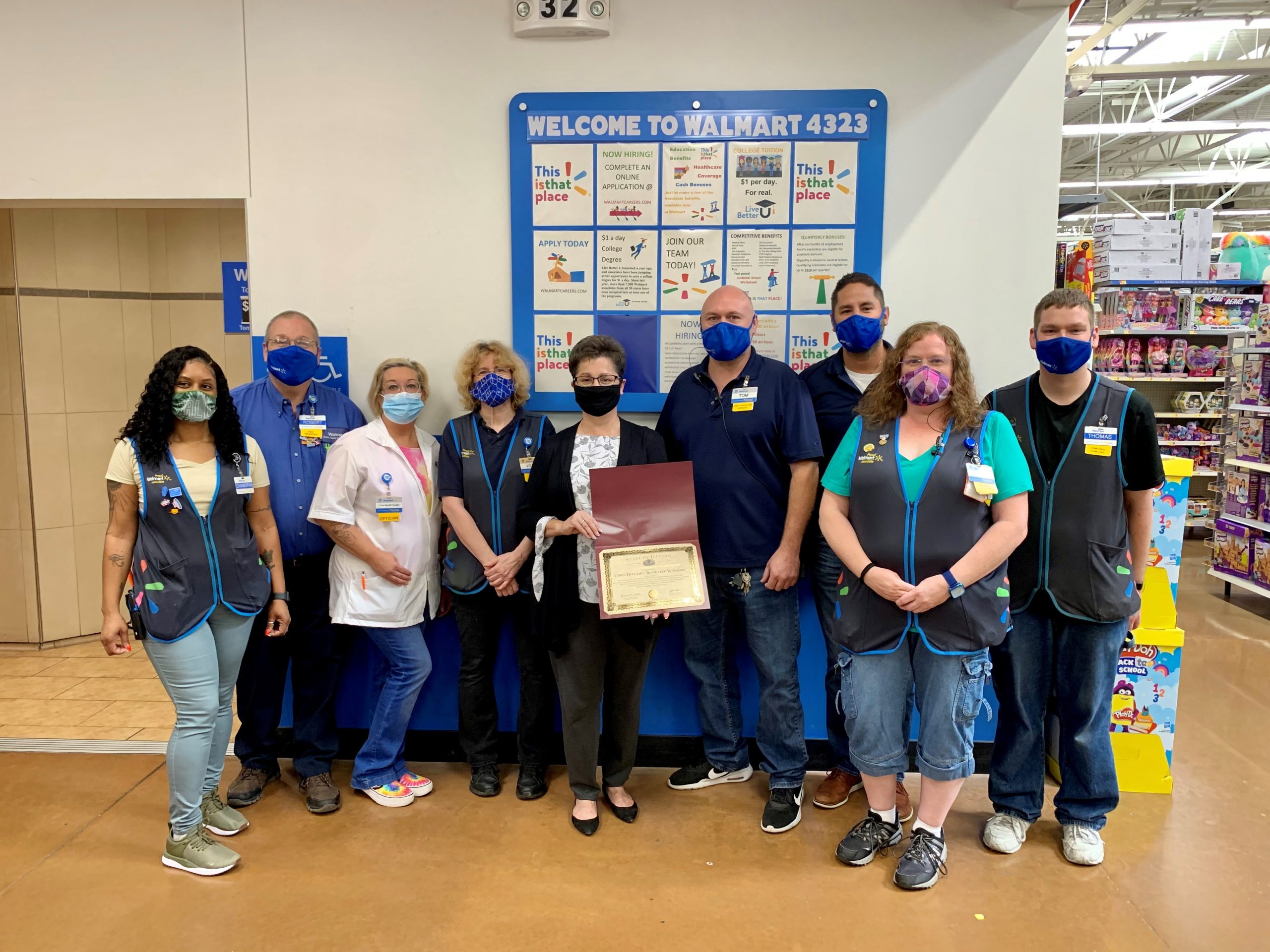 Mark Your Calendar!
District Office Ribbon Cutting & Open House – Tuesday, September 21st, 4-6 PM (@ 370 E. Court Street, Kankakee)
Blood Drive – Friday, October 1st, 10:30 AM-4:00 PM (@ Kankakee Public Library
As always, I encourage you to reach out to my office to express your views and opinions on legislative matters. I promise to be approachable, accessible, and accountable. I will fight for you, your family, and your business!