Halloween can be extra scary for the 1 in 13 children with food allergies. Raising food allergy awareness and offering the option of non-food trinkets and toys in a separate bowl makes Halloween safer and more inclusive for all trick-or-treaters.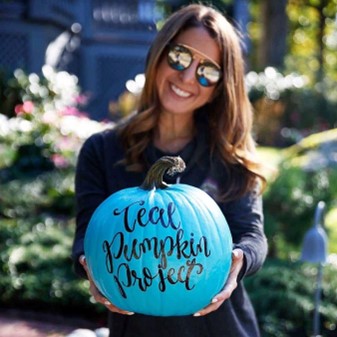 The Teal Pumpkin Project is a simple way to make trick-or-treating safer and more inclusive. Placing a teal pumpkin on your doorstep signals that, in addition to candy, you offer non-food trinkets and treats that are safe for all trick or treaters.
You can find teal pumpkins online and at different types of stores that sell Halloween decorations. Food Allergy Research & Education's website also has lots of free resources to make it known you have non-food treats available.
If you want to spread the word, there are also flyers you can hand to neighbors, businesses, schools, and friends to help spread the word at the link above.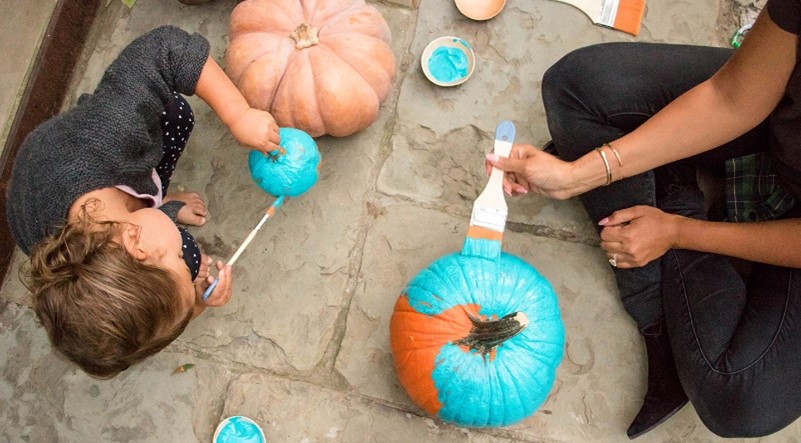 Available at select stores, there are low cost items that can be purchased and handed out to all trick-or-treaters, and made available in a separate bowl from candy if you choose to hand out both options. Nearly all these items can be found in a Halloween theme or festive colors:
Glow sticks, bracelets, necklaces
Pencils, pens, crayons, markers
Bubbles
Halloween erasers or pencil toppers
Mini Slinkies
Whistles, kazoos, noisemakers
Bouncy balls
Finger puppets or novelty toys
Coins
Spider rings
Vampire fangs
Mini notepads
Playing cards
Bookmarks
Stickers
Stencils
You can also find Allergy-Safe Tips for Trick-or-Treating to approach Halloween with caution and diligent label-reading if your child or you have food allergies.
Find more information, including fall recipes, candy facts, the Teal Pumpkin Shop, and the Teal Pumpkin Project Map online here: https://www.foodallergy.org/our-initiatives/awareness-campaigns/living-teal/teal-pumpkin-project