Last Saturday, the Momence Fire Protection District held a dedication ceremony for the re-naming of their firehouse to the "James LaMotte Firehouse" for his lifetime of service to the department and his profound impact on the public safety community both locally and statewide.
I was humbled to present HR 318 to the department. It is an absolute honor to recognize my father's legacy of community service, as well as amplify the Momence Fire Protection District's firehouse being named in his honor. Our family is so proud that his long legacy of service will continue on.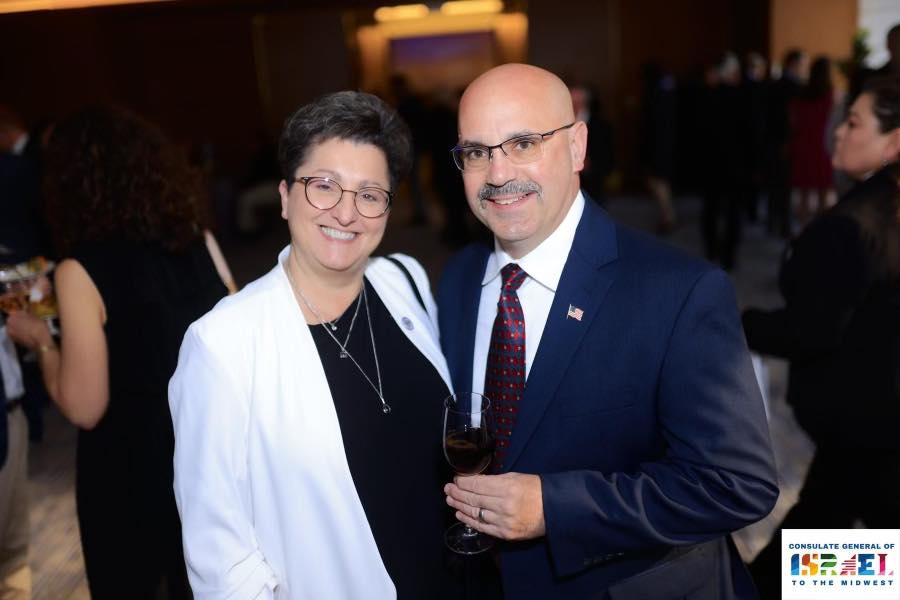 This week, I had the tremendous opportunity of attending a reception to celebrate Israel's 75th Anniversary with the Consulate General of Israel to the Midwest. Thank you to Consul General Yinam Cohen and Mrs. Ayelet Cohen for the invitation to be part of this wonderful celebration!
I was also happy to join the Kankakee Economic Alliance meeting at CSL Behring on Sunday to discuss our local economy and investment in Kankakee County.