Welcome to my April E-Newsletter. I hope you all had a wonderful Easter!
Below are some updates!
---
FIGHTING FOR YOU!
Monthly Daily Journal Column
I have had the pleasure of writing a column for the Daily Journal once per month during my term. This month's column focuses on the budget. You can read the full article here: April Column
SAFE-T ACT
Now that oral arguments have been heard by the Illinois Supreme Court about the SAFE-T Act, we await the Justices' ruling on the constitutionality of this deeply flawed law.
Read more here: https://www.nbcchicago.com/news/local/whats-next-for-the-safe-t-act-after-illinois-supreme-court-hears-arguments/3100582/?amp=1
Session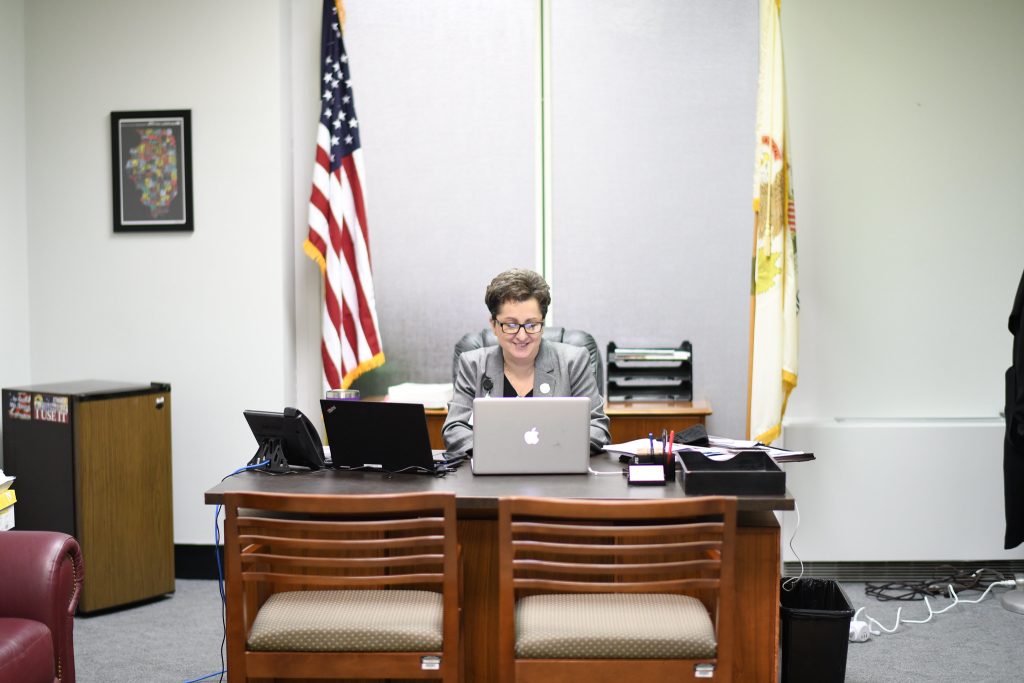 We are back in Springfield this month for Session! We'll be working for the next month leading to our May 19th adjournment. Follow along at ILGA.gov this month and be sure to reach out to my office to make your voice heard on issues and legislation that matter to you!
State Budgeting
The most basic rule of budgeting is that you can't spend more than you take in. Instead of following this simple principle, Democrats have been "balancing" their out-of-control spending by raising taxes. Our residents deserve relief. It's time to rein in state spending, get our fiscal house in order, and finally reduce taxes in Illinois. capitolnewsillinois.com/analysis
---
GRANTS AND FUNDING
DCEO Grant Opportunity
The Department of Commerce and Economic Opportunity has announced $175 million in Back to Business Grants for restaurants, hotels, and creative arts organizations will soon be available. The application period will open on April 5th and run through May 10th. Information on how to apply is available here: dceo.illinois.gov/smallbizassistance/b2b
Carl Bell Scholarship Opportunity
The Illinois Psychiatric Society (IPS) is currently accepting submissions for the Carl C. Bell, MD Memorial Award Essay Contest.
The topic for this year's essay is: What does mental health mean to you, your peers and/or your community? Do you feel mental health has been affected by societal factors such as healthcare inequity, community violence, post-pandemic anxiety, isolation, or racial injustice?
Applications must be submitted by June 1, 2023. The award recipient will receive a $500 cash prize and will be presented at the 2023 IPS Annual Meeting and published in "Mind Matters," the official IPS newsletter publication.
For Guidelines and how to apply please visit: illinoispsychiatricsociety.org/carl-bell-award
IDOT Grant
The Illinois Department of Transportation is now accepting applications for a competitive grant program that aims to expand safe, equitable access to public transportation throughout the state.
$2.5 million, with awards averaging $200,000 and requiring a 20% non-federal match. Applications are due by 5 p.m. on May 24.
For more information please visit: illinois.gov/press-release
---
Around the District & Under the Dome:
BBCHS Wins
Congratulations to the Bradley-Bourbonnais Community High School District 307 Unified Basketball Team for making school history by winning the IHSA Unified Basketball Division I State Finals! It was an honor to attend the celebration and present certificates from the Illinois House of Representatives to all the athletes and coaches congratulating you on this wonderful achievement!
Ag and Conservation Tour
Thank you to the Kankakee County Soil and Water Conservation District for putting this event together. My staff enjoyed meeting with local farmers to discuss practices that reduce erosion and increase environmental health.
It's Time to Regain Trust
It is important now more than ever that we call out bad behavior in Springfield as we work to rebuild our state's reputation and earn the trust of our residents. Following proper legislative process is essential to building an honest, transparent government for the people of Illinois. thecentersquare.com/illinois-trust
Being Prepared for Severe Weather
With severe weather expected in Illinois, it's important we are all prepared for severe storms and tornadoes. Do you know the difference between a tornado watch and a tornado warning?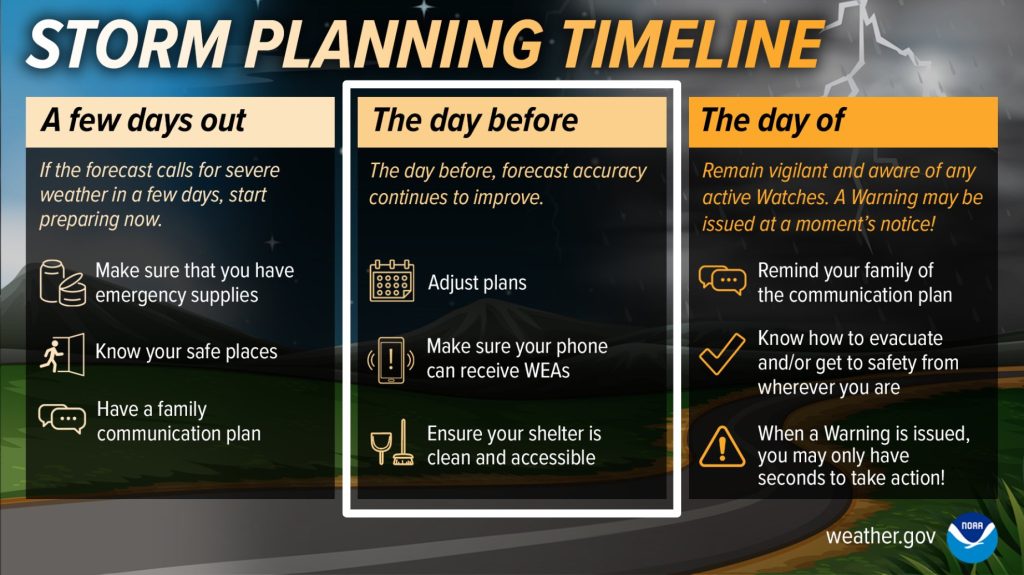 Tornado Watch: Be Prepared! Tornadoes are possible in and near the watch area. Review and discuss your emergency plans and check supplies and your safe room. Be ready to act quickly if a warning is issued or you suspect a tornado is approaching.
Tornado Warning: Take Action! A tornado has been sighted or indicated by weather radar. There is imminent danger to life and property. Move to an interior room on the lowest floor of a sturdy building.
Avoid windows. If in a mobile home, a vehicle, or outdoors, move to the closest substantial shelter and protect yourself from flying debris.
Canadian National Railway Demonstration
Canadian National Railway hosted a site visit to a Wayside Detector in Monee. Excited that this demonstration was located in the 79th District! It was a very informative discussion for myself, my staff, public safety personnel and officials surrounding the safety measures in place to keep our trains moving safely and efficiently. Thank you to CN for this great discussion!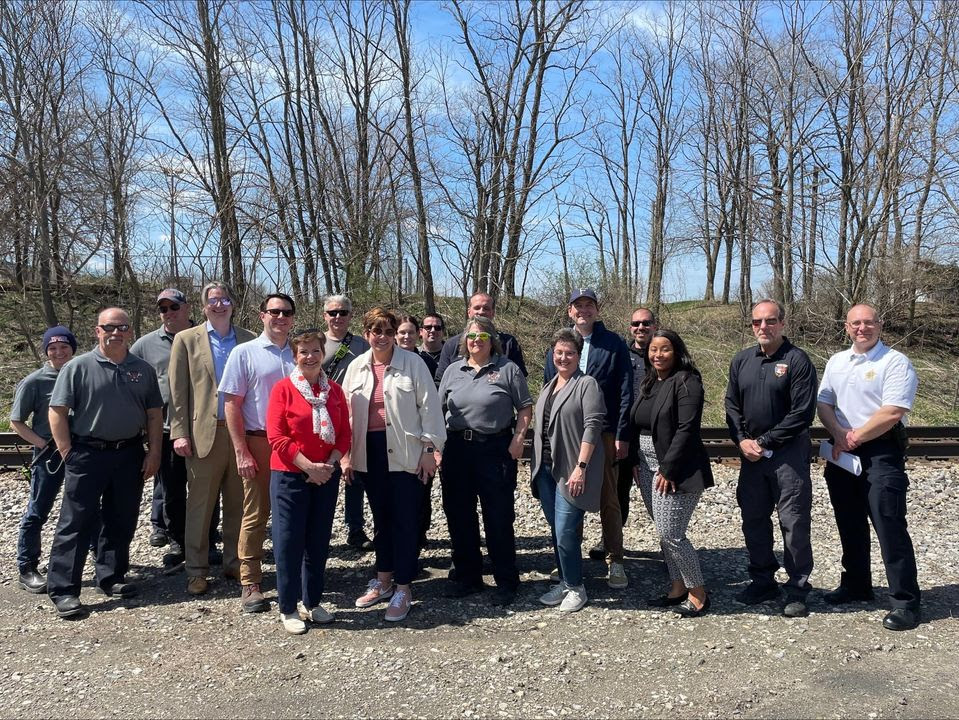 Spring Cleaning Safety Tips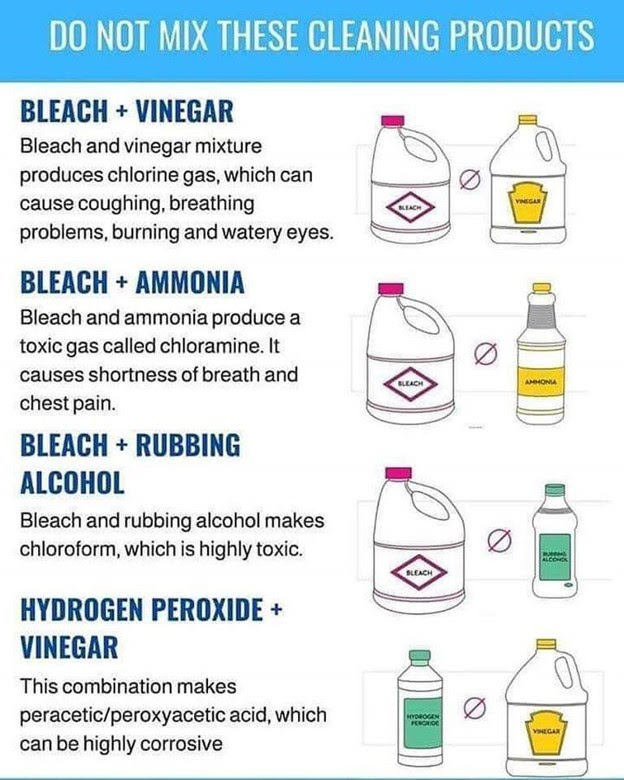 Thank you to the Illinois State Fire Marshal for these helpful safety tips. Check out this chart before you start your spring cleaning to prevent accidentally mixing the wrong chemicals together.
Social Security Benefits 
Are you eligible for Social Security retirement benefits or already receiving them? Did you know you can also receive healthy meals and other nutrition services through the National Senior Nutrition Program? thesouthern.com/social-security
CSL Ribbon Cutting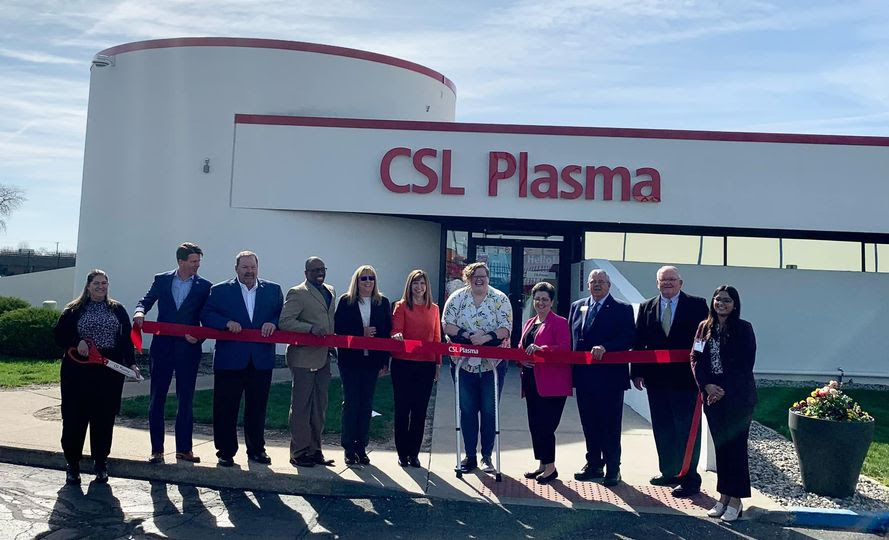 CSL Plasma is now open in Bradley and will help save many lives with plasma donations. If you are eligible to donate plasma, please consider making it a part of your day to day routine. Your donation will make a difference!
The center is located at 725 N. Kinzie Avenue, Bldg 201, in Bradley, and their hours of operation are 6 a.m. to 6 p.m. Mondays through Fridays and 7 a.m. to 3 p.m. Saturdays and Sundays.
Work Zone Awareness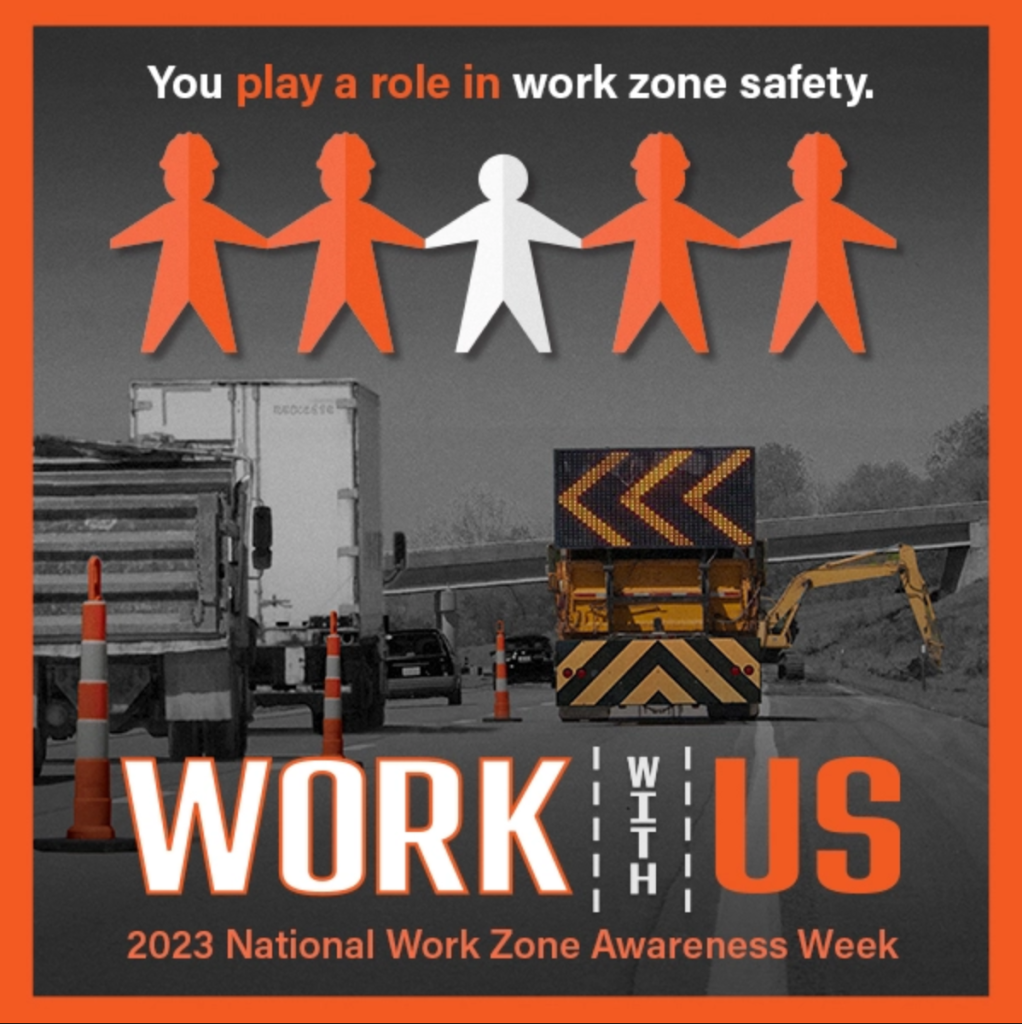 In 2020, 857 people were killed and more than 44,000 were injured in work zone crashes. You can stay safe while traveling through work zones by following a few tips:
Research your route to prepare for work zones
 Stay focused and avoid distractions whenever you are driving but especially in work zones
 SLOW DOWN
 Give road workers plenty of room and be prepared to stop when entering a work zone
 Keep your distance from other vehicles to avoid rear-end crashes
Emerging Women Leadership Event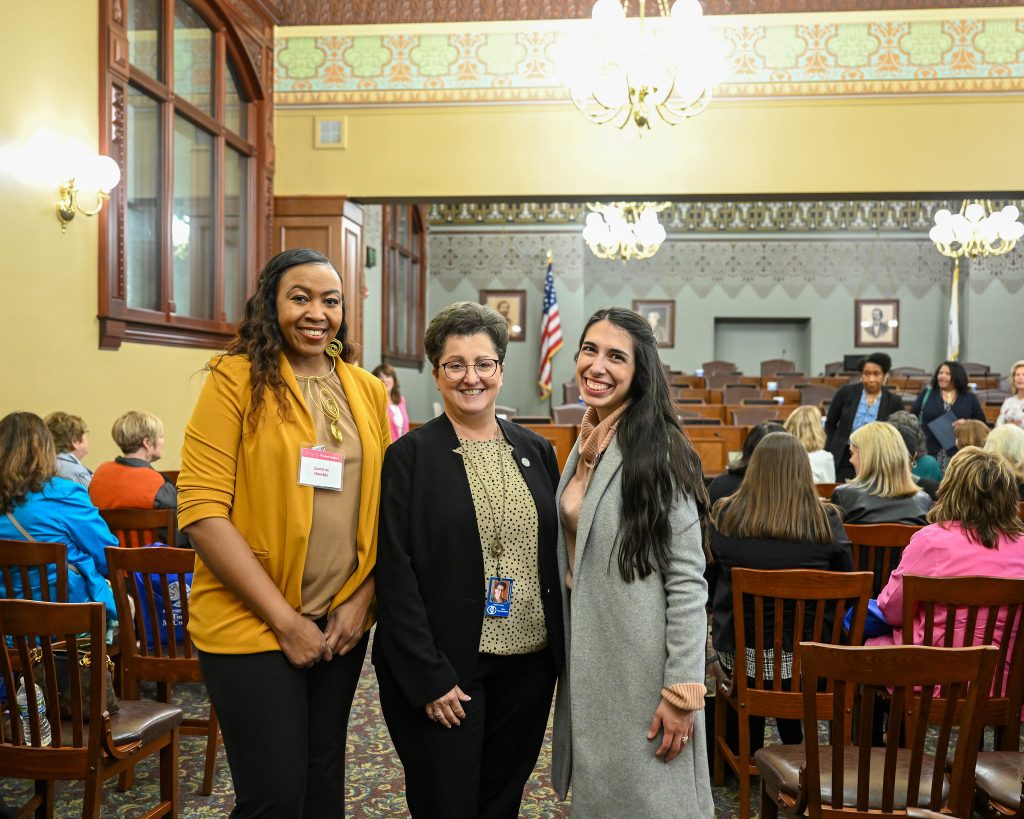 It was an honor to recognize Jasmyne Humble and Mariah Vail at our Emerging Women Leaders event in Springfield. Both these women do incredible things for 79th District families and ensure they have better lives. They deserve this recognition and so much more!
Fishing License
Do you have your Illinois fishing license yet? Licenses for the 2023 season are on sale now! 
pjstar.com/illinois-fishing-license-2023
Rx Drug Take Back Event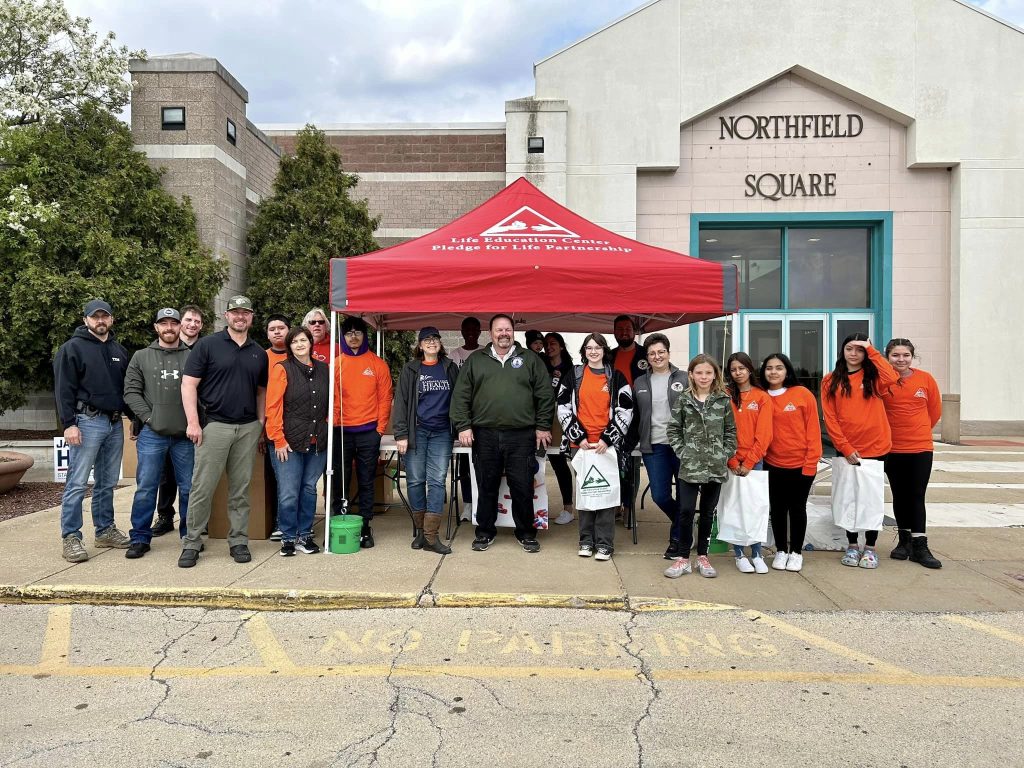 We had a fantastic prescription drug drop off event in Bourbonnais!  Thank you to everyone who stopped by to safely dispose of your expired or unused prescription drugs. 
Mississippi Clean-Up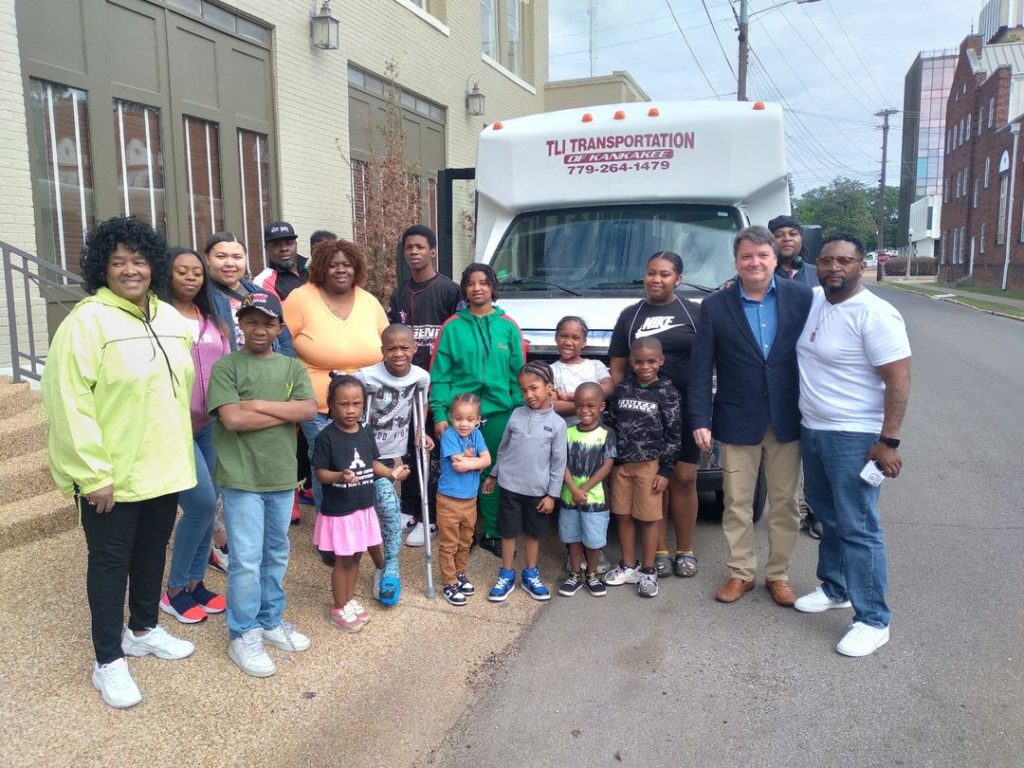 Thank you to my constituents for going to Rolling Fork, Mississippi to help clean-up after the devastating tornado. Proud to represent these compassionate people!
Local Business Spotlight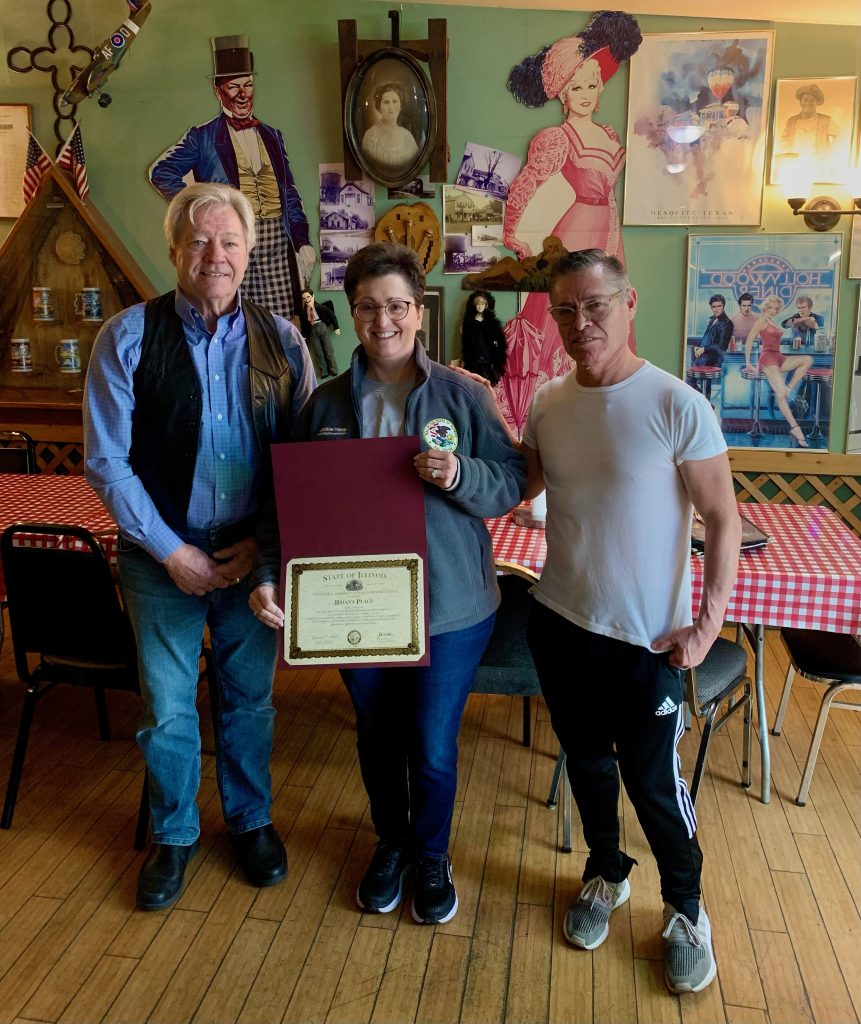 April's Local Business Spotlight goes to Brian's Place in Monee! This local restaurant is a great place to grab a bite to eat and play some sand volleyball in the summer! It was terrific to honor their work in the 79th District. https://rephaas.com/…/rep-haas-names-april-local…/
---
Other Happenings:
This Month We Honored:
Good Friday and Easter
Orthodox Easter
Passover
Eid-al-Fitr
Child Abuse Prevention Month
Library Workers Day

Thank you to our library workers for encouraging a love of reading, guiding us to important resources, and being a wealth of knowledge in our communities.

Happy National Beer Day

Check out the delicious 79th District area breweries! If you're 21+, here are some fun places you can enjoy a good local beer right in our communities: Knack Brewing (Kankakee), Grapes & Hops (Kankakee), Brickstone (Bourbonnais), Steam Hollow Brewing Co. (Manteno)

Earth Day

Celebrating our amazing planet as we work to protect its resources and build a better future for all.

Volunteer Recognition Day

Celebrating the selfless individuals who donate their time, energy, and skills in support of great causes across Illinois. Thank you, Volunteers!

Military Child Month

The Month of the Military Child is a time to honor military families and the unique sacrifices and challenges their children overcome. This month, we honor these resilient young people and their parents for their service.

National Gardening Day
National Public Safety Telecommunicators Week

Thank you to all of our 911 dispatchers for the difficult work you all do each and every day!

Grain Safety Week

A worker standing on moving grain can be trapped within just five seconds and covered in grain in less than half a minute. Proper education, training and planning can be life-saving. Make sure you have a safety plan in place if you work in or around grain bins. www.wglc.net/grain-safety-week

Gold Star Spouses

Recognizing the loved ones of our nation's fallen heroes and honoring their shared service and sacrifice for our country. God bless Gold Star Spouses.

Sexual Assault Awareness Month

We can all help prevent sexual violence by modeling and promoting healthy and positive relationships that are based on respect, safety, and equality. Find out how you can become involved in the work of changing conversations about sexual violence and supporting survivors at nsvrc.org/get-involved

World Autism Awareness Day

World Autism Awareness Day is an opportunity for each of us to better our understanding of autism and fight for a more inclusive, accepting world for people with autism. Learn more about autism at cdc.gov/ncbddd/autism/facts

Illinois State Trooper Day

Thank you to the Illinois State Police for 101 years of "Integrity, Service, Pride" – We are proud to honor our Illinois State Troopers.

Illinois Farm Families
---
MARK YOUR CALENDAR: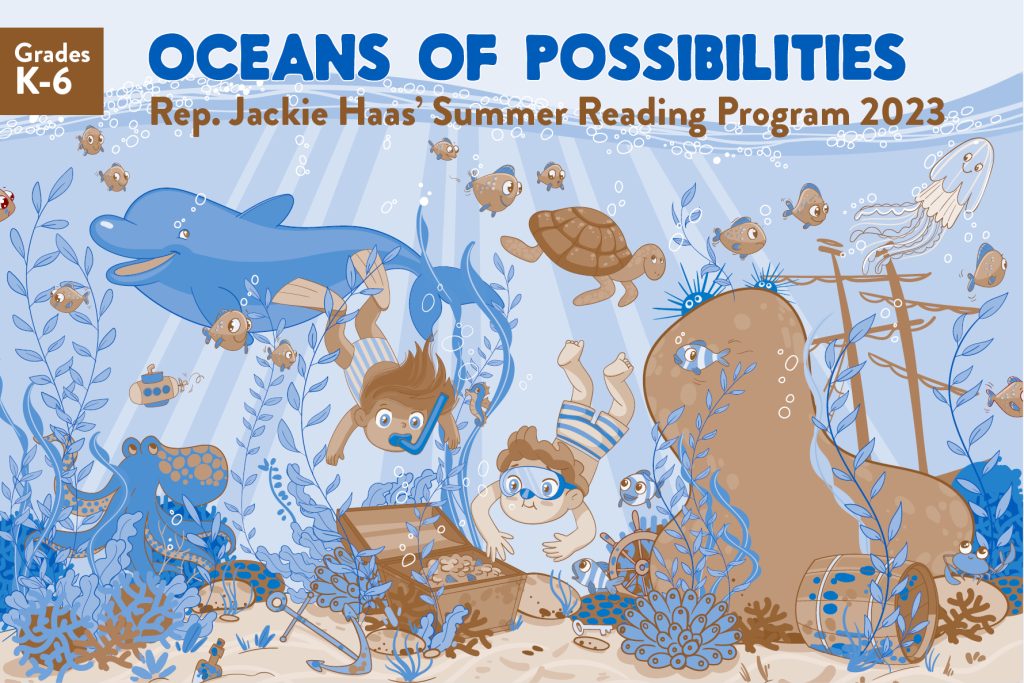 FREE Job Fair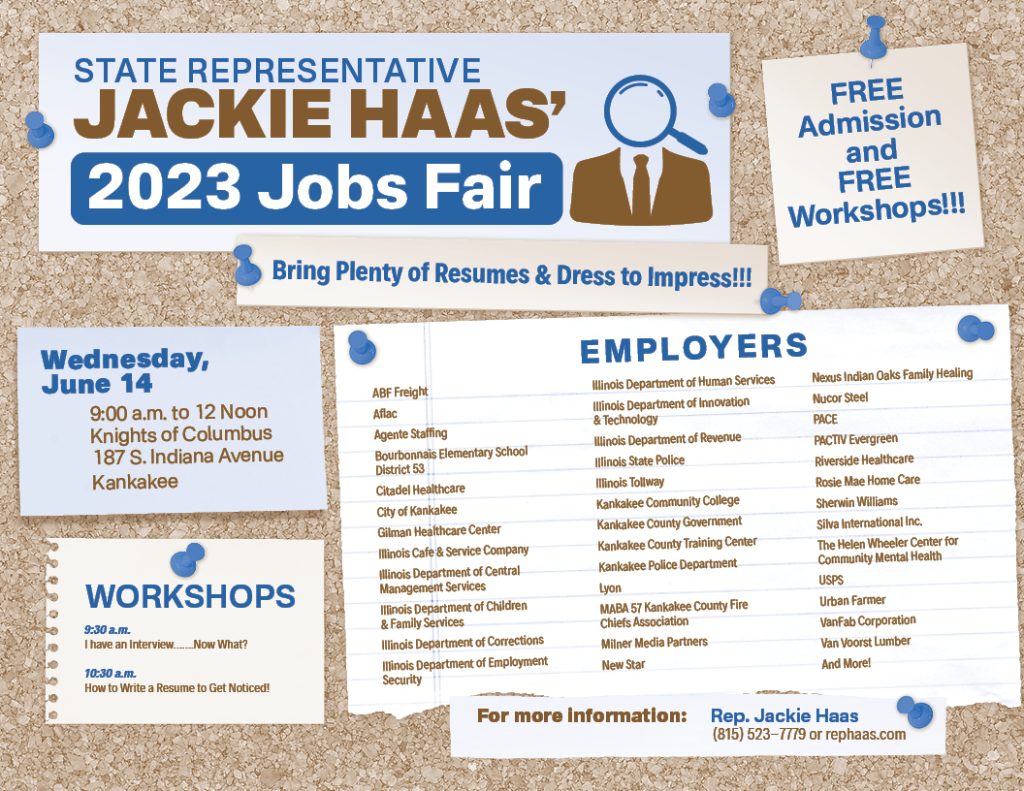 2023 Shapiro Developmental Center Job Fair
Dates and Times:
May 15th, 1:00 – 3:00 pm
July 19th, 1:00 – 3:00 pm
September 20th, 1:00 – 3:00 pm
Location:
100 East Jeffrey Street Kankakee, IL 60901