State Representative Jackie Haas (R-Kankakee) is continuing to recognize small businesses in and around her district; each month the representative has chosen a business to highlight, and has presented them with a special certificate of recognition from the Illinois House of Representatives to commend their role in the community.
This month, Representative Haas has chosen to highlight New York City Deli, located in downtown Bourbonnais. They have been in business for two years serving the 79th District with gourmet sandwiches. Haas visited the Deli this week where she was able to meet with the owners, Michael and Kristi Panozzo, present them with their certificate, and eat a delicious sandwich!
"This is a great local spot in our community and deserves the recognition for their time here the past two years," said Rep. Haas. "Our local businesses make our community what it is, and it's important to recognize them and make sure they know just how much they are appreciated for the business they bring and the sense of community they help cultivate."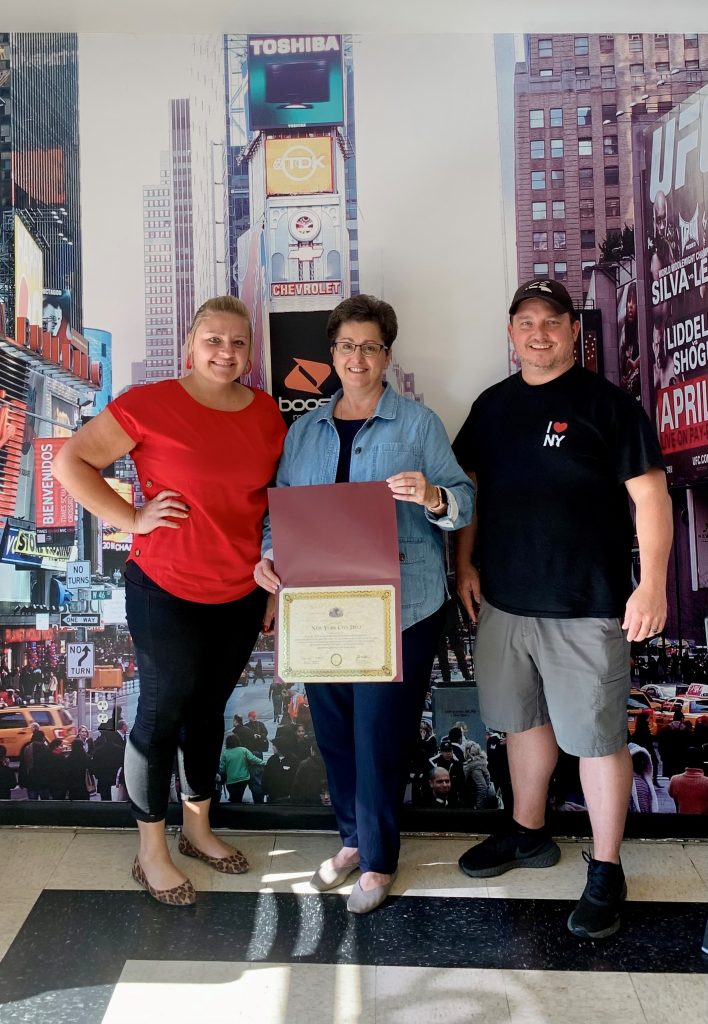 Representative Haas encourages her constituents to check out New York City Deli located off Convent Street in Bourbonnais: 1190 N Convent St.
Haas has recognized dozens of businesses throughout her tenure serving the Illinois House, and isn't stopping now. If you know of a business in the area that you believe should be recognized, reach out to Rep. Haas' District Office at haas@ilhousegop.org!