I hope you had a Merry Christmas!
The General Assembly will reconvene for Spring Session on January 4th, 2022. Until then, here are some updates!
Fighting For You!
Bradley Police Officers
Keep the Bradley Police Department in your prayers. The 79th district lost a brave officer in the line of duty early Thursday morning.
This officer paid the ultimate sacrifice protecting our community. We stand behind the second officer as they recover.
Thank you to every first responder for your service to our community. When most turn away from danger, you run towards it.
The 79th district stands behind you!
Disaster Resources
I know many of our communities are working to recover from the recent storms and tornadoes across the southern and eastern parts of our state. Illinois has a virtual Multi-Agency Resource Center (MARC) on the Ready Illinois website to help those affected access helpful information and services – the link is below:
https://www2.illinois.gov/ready/after/Pages/MARC.aspx
My thoughts are with all those affected.
Cover Crop Application
The Illinois Department of Agriculture opened its third year of the Fall Covers for Spring Savings Program on December 15th!
Applications are available at this link:
https://www2.illinois.gov/sites/agr/Pages/default.aspx
Funding of eligible acreage will be on a first-come, first-served basis.
FOID Kiosks
The Illinois State Police Firearms Services Bureau has introduced new FOID kiosks at three ISP facilities across the state.
Take a look below!
isp-introduces-new-foid-kiosks-in-illinois/article
Final Drivers License & ID Card Expiration Extension
FYI: Expiration dates for Illinois driver's licenses and ID cards have been extended an additional three months to March 31, 2022.
nbcchicago.com/illinois-extends-drivers-license-and-id-card-expiration-dates-for-final-time
RALI Illinois
For many, the holidays can be a time of stress, anxiety, and depression. Join RALI Illinois in prioritizing our #MentalHealth this holiday season by learning about the steps you can take to manage stress and anxiety this time of year. Together, we can help keep our communities safe, healthy, and happy into the new year:
rali-il.org/supportinglovedones
Year In Review
One year ago on December 8, 2020, I had the honor of being sworn into the office of State Representative of the 79th District!
I am so grateful and honored to have been elected and to serve this district and all of its constituents.
Take a look at this "year in review" video at the link below and see some of the many things I have been up to over the past year. I look forward to continuing to serve the 79th district and voicing your thoughts to the General Assembly.
COVID-19 Update
Isolation Period
The CDC has shortened the recommended time for isolation for people with COVID-19 from 10 days to 5 days. Be sure to click the link below for full details and guidelines!
Executive Orders
Governor Pritzker's executive orders are still in effect. You can access them here.
Around the District & Under the Dome
Local Business Spotlight:
Cupola House Tree Farm
For December's local business spotlight, I recognized Cupola House Tree Farm. This beautiful, family-owned business is located at 4030 N 3000W Road in Bourbonnais. They are closed for the season but definitely visit them next year!
Check them out at this link: https://cupolahousetrees.com/
Other Community Organizations:
Kankakee Valley Symphony Orchestra
I am pleased to say that the Kankakee Valley Symphony Orchestra has received grant money that will allow them to continue to put on their amazing concerts! If you want to learn more about the KVSO, you can visit their website here:
https://www.kvso.org/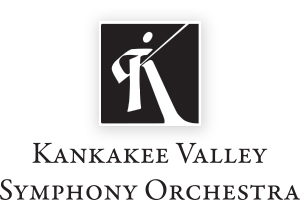 Community Foundation
What a wonderful evening supporting the Fine Arts of our community with the Community Foundation of Kankakee River Valley! Thank you for all you do to support our youth and the arts!
Honoring our Military and First Responders:
Mr. James Pious Jr.
On December 19th, the family of Mr. James Pious Jr. celebrated his 90th birthday! James bravely and honorably served this country in the Korean War as a Sergeant and squad leader for the 82nd Airborne Division of the U.S. Army. He is a longtime resident of Pembroke Township and I am proud that he is a member of the 79th District. At his birthday gathering, I was honored to present him with a certificate of recognition for his sacrifices and service. Thank you, James, and happy birthday!
Bird Park Tree Lighting
My staff and I attended the tree lighting in Bird Park in Kankakee hosted by the Kankakee Valley Park District. As part of the lighting ceremony, active military, veterans, and first responders were honored. Bird Park looks beautiful and I am glad we got to honor those who deserve it most!
Pearl Harbor Anniversary
December 7th, 2021, marked the 80th anniversary of the attack on Pearl Harbor. We remember and honor the heroes who lost their lives and the less than 100 survivors who are still alive today. Thank you for your sacrifice and your service.
National Guard Birthday
Happy 385th birthday to the National Guard! Thank you to all who serve!
Jim LaMotte
I attended an event at the Kankakee 9-1-1 center/ETSB where my dad was honored for his time on the board. The ETSB Board of Directors presented him with a beautiful mounted bugle for his years of dedicated service. He was also awarded a plaque from the County of Kankakee. The plaque memorized the County's proclamation declaring October 2021 as Jim LaMotte month! I was also honored to present my dad with a Certificate from the Illinois House of Representatives honoring his many years of service and dedication to public safety, particularly to the establishment of the 911 Emergency Telephone System Board for the county.

I am proud to come from a firefighter family and thank all of our first responders for everything they do!
Honoring the Outstanding Members of the 79th District:
Jack Sikma
This month, I attended a ceremony to honor St. Anne's own Jack Sikma and all of his amazing accomplishments on and off the basketball court!
Jack started his basketball career at St. Anne High School. He went on to play at Illinois Wesleyan University and was drafted into the NBA by the Seattle SuperSonics. He also played for the Milwaukee Bucks. Jack went on to be inducted into the NBA Hall of Fame in 2019. Proud of our hometown hero!
Kankakee Chamber of Commerce 2021 Annual Dinner and Awards
I attended the annual Chamber of Commerce dinner where various different awards were given out to local businesses. Please join me in congratulating these award recipients!
Jimmy Jo's BBQ (Small Business of the Year)
Servpro of Kankakee County (Large Business of the Year)
Brandon Caseys Comfort Crew (New Business of the Year)
Still I Rise (Non-profit of the Year)
Converging Networks Group(Business of the Year in Innovation and Technology)
Johnsonville Sausage Plant (Manufacturer of the Year)
Amber Turner of Agente Staffing (Ambassador of the Year
Brian Creek of Borschnack, Pelletier & Co. (President's Award)
Scott Smith of First Trust Bank (Special Recognition Award)
Getting in the Holiday Spirit:
Kankakee and Bourbonnais Tree Lightings
It was great to attend the Christmas tree lighting in both Kankakee and Bourbonnais! The trees were absolutely beautiful and everyone was in great spirits! What a great way to start the Christmas season!
Toys for Tots
Toys for Tots donations officially closed on December 1st! I am blown away by the generosity of all those who donated, thank you!
Other Happenings:
Kankakee Riverwalk
I attended the sign reveal for The Currents of Kankakee! The plan includes riverfront space and a dramatic overlook, among other things.
I'm excited to see this get started!
Illinois' Birthday
Happy Birthday Illinois! Our great state became the 21st state to join the Union on December 3rd, 1818. We are now 203 years old!
Justice Policy Roundtable
Jim Rowe, Kankakee County State's Attorney, hosted a roundtable for his Criminal Justice/Public Policy class at ONU. I was joined by Sheriff Mike Downey and Bradley Police Chief Don Barber. It was great to talk to the students and answer all of their questions!
Chief Chili Cook-Off
I had the honor of being a judge in the Chief Chili Cook-Off at the Kankakee County Sheriff's Department!
Chief Scott Allen came out with the win, but had very tough competition from Chief Gessner, Trent Bukowski, and Chief Kolitwenzew!
Olivet History and Political Science Department Winter Gala
I had the wonderful opportunity to speak with students of the ONU History and Political Science Department in Bourbonnais. They asked so many great questions and were such an engaged group! Thank you for having me!
KCCVB Axe Throwing
We had so much fun at the Kankakee Count Visitors Bureau's ax-throwing event! Thank you for having us!
Merry Christmas!
I hope each of you has been able to enjoy spending this special time with family, friends, and loved ones. Sending warm wishes to all!
Check out the link below for holiday wishes from the Illinois House Republicans:
House Republicans Christmas Video
Pledge of Allegiance Day
December 28th was Pledge of Allegiance Day, commemorating the official adoption of the pledge into the United States Flag Code!
Contact Me:
As always, I encourage you to reach out to my office to express your views and opinions on legislative matters. I promise to be approachable, accessible, and accountable. I will fight for you, your family, and your business!