State Representative Jackie Haas (R-Kankakee) recently recognized a local business in her 79th legislative district as part of her monthly business spotlight program. For December, she has chosen to highlight Cupola House Tree Farm, located at 4030 N 3000W Road, Bourbonnais.
Rep. Haas visited the farm this week to present owner Ben Keller with an official certificate recognizing his service to the community! Beginning in 1998, Jim and Kris Keller started Cupola House Tree Farm. In 2013, Ben and his wife Betsy took over the family farm from his parents. Aside from its fresh trees and wreaths, Cupola House is known for its scenic views, seasonal gift items, and warm family environment!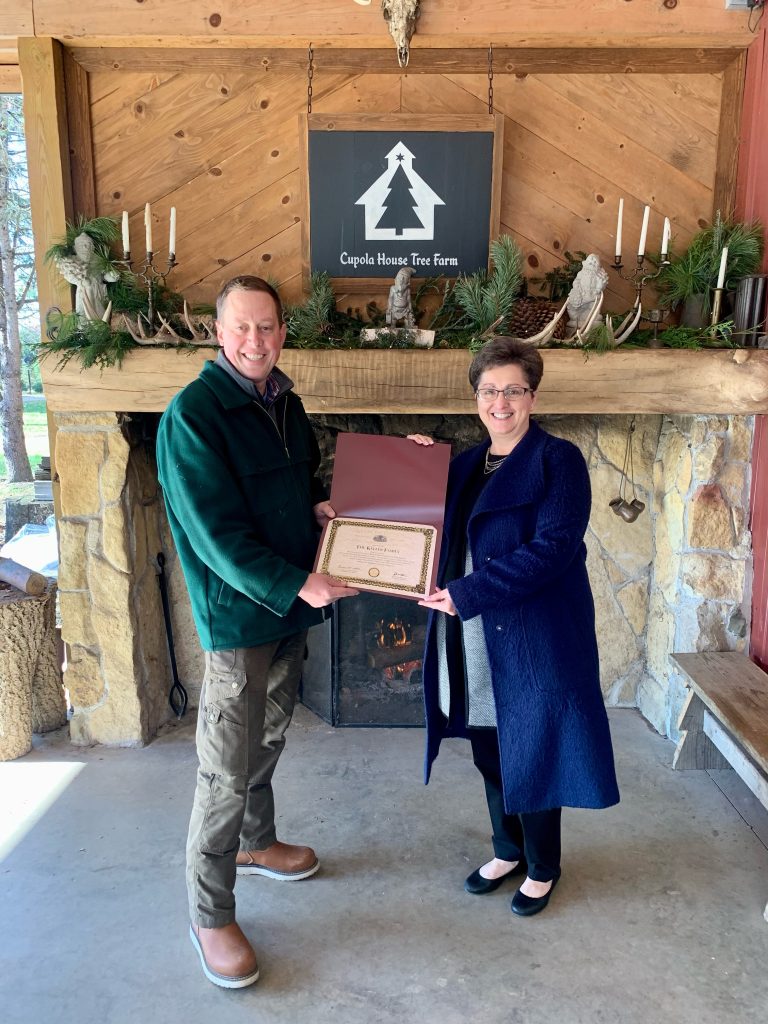 "Cupola House is such a beautiful farm and has everything you need for the holiday season," said Haas. "It's always special to see small businesses succeed and this one has such a great family story. I am pleased to have this business be a part of the larger 79th District and encourage our local residents to stop by and see it for themselves!"
You can find out more about them here. 
The Representative will continue to honor one local business a month; if you know of a business you would like to nominate, click here or contact her district office at 815-523-7779.