Haas works to ensure stability of residential rental market
Springfield, IL…Yesterday, State Rep. Jackie Haas (R-Kankakee) delivered a letter to Gov. JB Pritzker in response to his recent announcement regarding the state's COVID-19 eviction moratorium.
Haas said, "I hear regularly from landlords being put into bankruptcy by the Pritzker administration's eviction moratorium. The Governor has reissued it repeatedly since March 2020. The State was right to provide assistance to folks at the height of the pandemic, but the Governor's protections have been totally one-sided and are destabilizing the residential rental market to the point of potential crash."
19 of Rep. Haas's colleagues in the Illinois House of Representatives joined her effort to bring a swift end to the moratorium by signing onto her letter.
Rep. Haas spoke to the need for market stability for both renters and landlords, referencing the mortgages and exorbitantly high property taxes that landlords must pay. "They too have suffered economic hardship due to the COVID-19 pandemic and must be made whole." The state's $1.5 billion Rental Payment Program will protect tenants who have been directly financially impacted by the pandemic while lifting the moratorium would hold responsible those tenants who are able to pay their rent, giving desperately needed relief to landlords.
The signatories request that the Governor not extend his eviction moratorium beyond June 15.
On Monday May 17, Gov. Pritzker expressed his intent to phase out the statewide moratorium on evictions by August. "Landlords at risk of losing their livelihoods and property cannot wait until then", says Haas.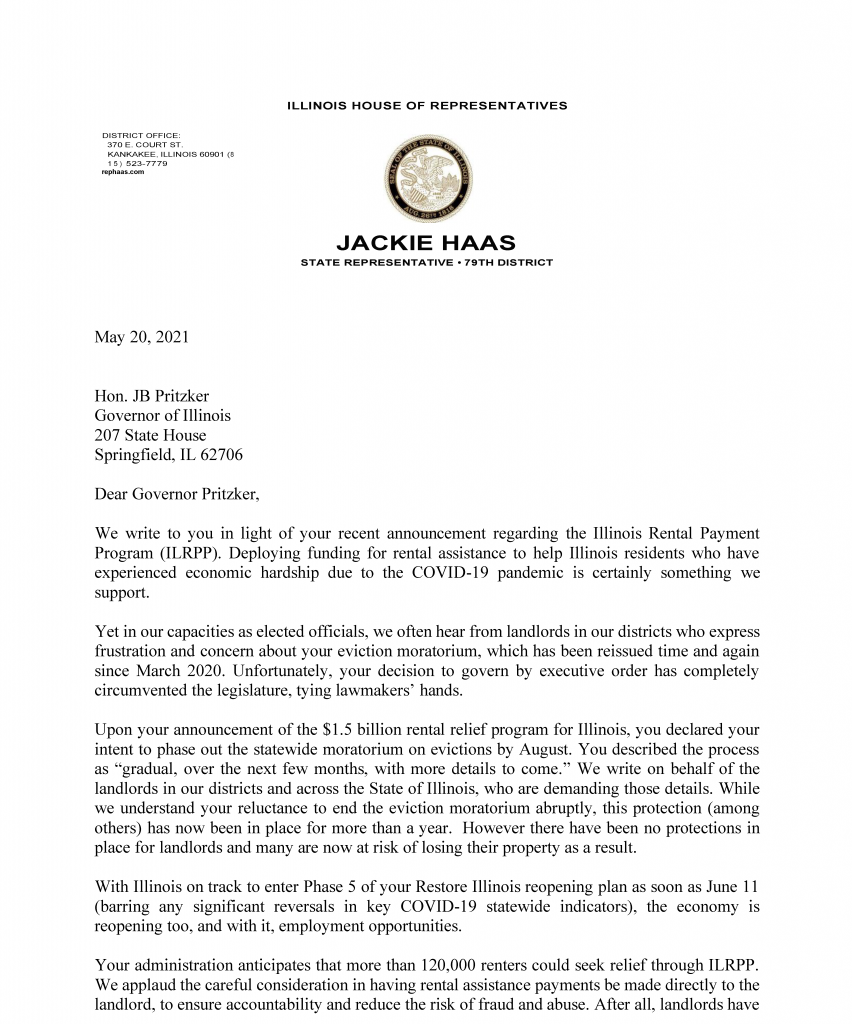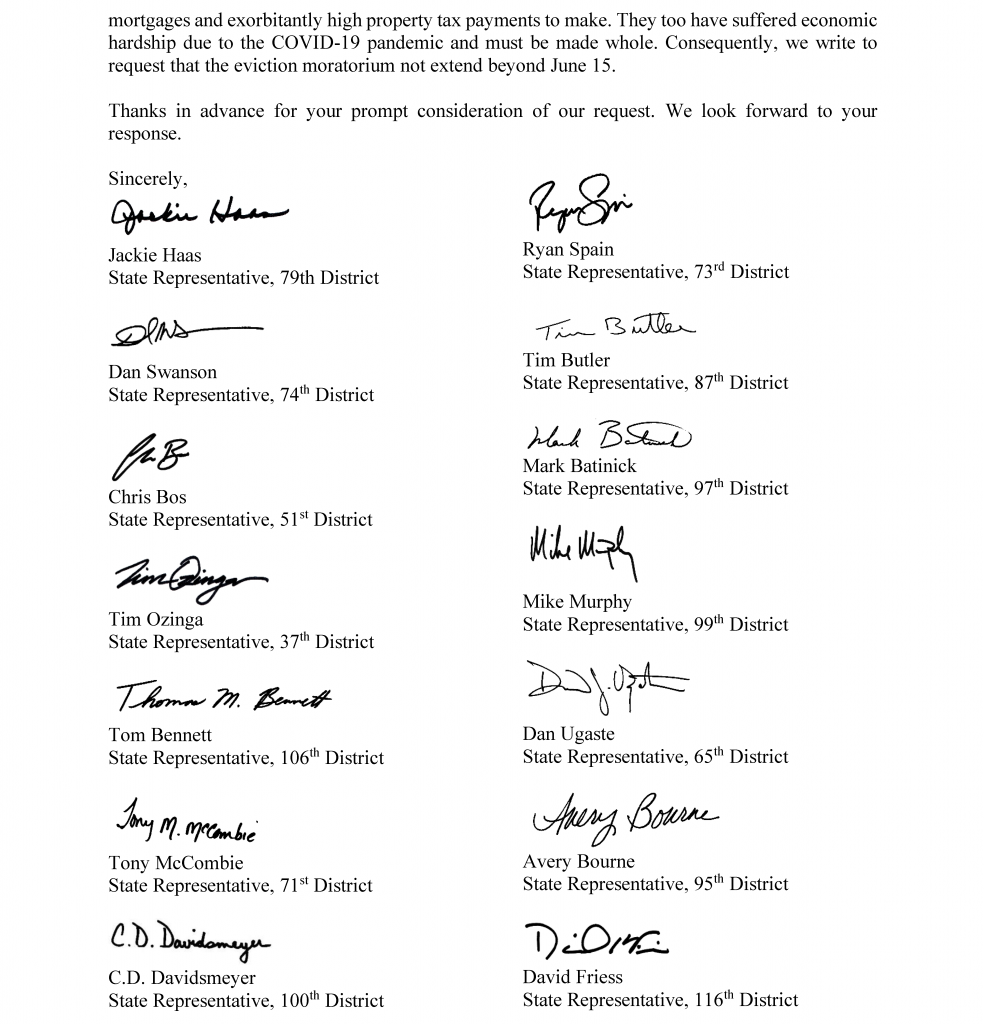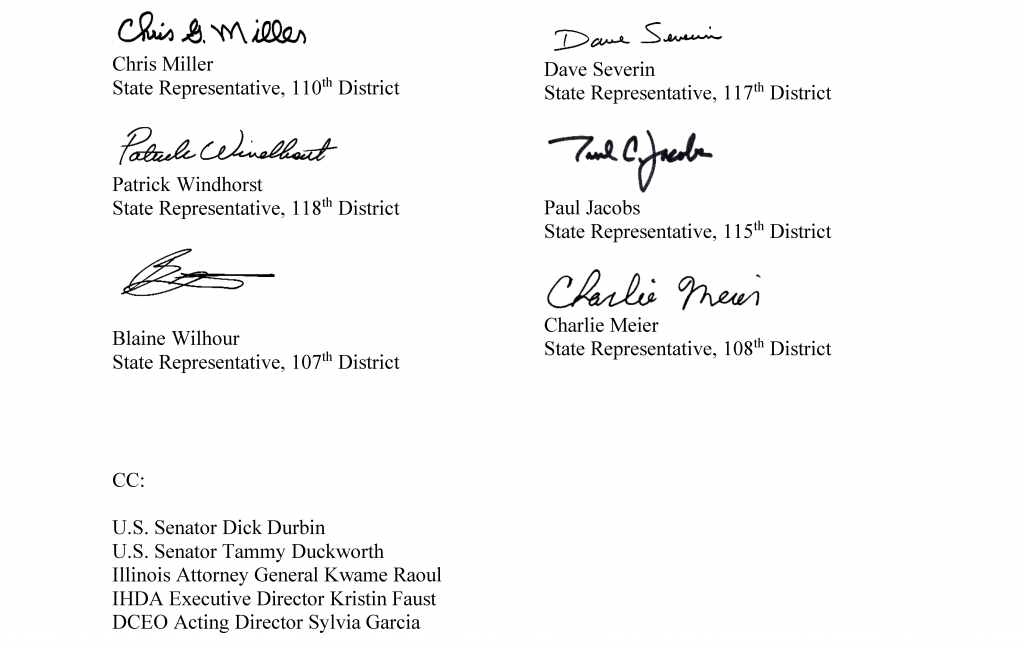 ###