Welcome to my May E-Newsletter. I hope your summer is off to a great start! Below are some updates!
FIGHTING FOR YOU!
Monthly Daily Journal Column
I have had the pleasure of writing a column for the Daily Journal once per month during my term. This month's column focuses on the end of our spring legislative session. You can read the full article here!
Today's court actions indict the culture of corruption that was allowed to thrive under Speaker Madigan's inner circle. Illinoisans should be furious, and nothing has changed in Springfield to prevent this kind of behavior. We owe our constituents and taxpayers changes that create real accountability for these reprehensible actions; not actions like the Democrats' so-called ethics reform bill that was so fundamentally flawed, the Legislative Inspector General resigned in protest.
Unfortunately, though House Republicans introduced dozens of ethics and corruption reform bills, none have been addressed by supermajority Democrats. Democrats need to finally get serious about ethics reform in Illinois and do what's right for the people of Illinois.
Ethics Reform
Illinois House Republicans are committed to ending the culture of corruption in state government through meaningful ethics reform. Make your voice heard on this issue by taking our ethics reform survey.
Making a Difference in Illinois
The House adopted HR169, a resolution I introduced to make September in Illinois River Clean Up Month. We can all make a difference by working to keep our waterways clean and I'm proud to see this resolution adopted to promote this across Illinois in September.
Mark your calendars, the 41st Kankakee & Iroquois River Clean Up is on Saturday, September 16th this year! More information on that can be found online here: rivercleanup.net.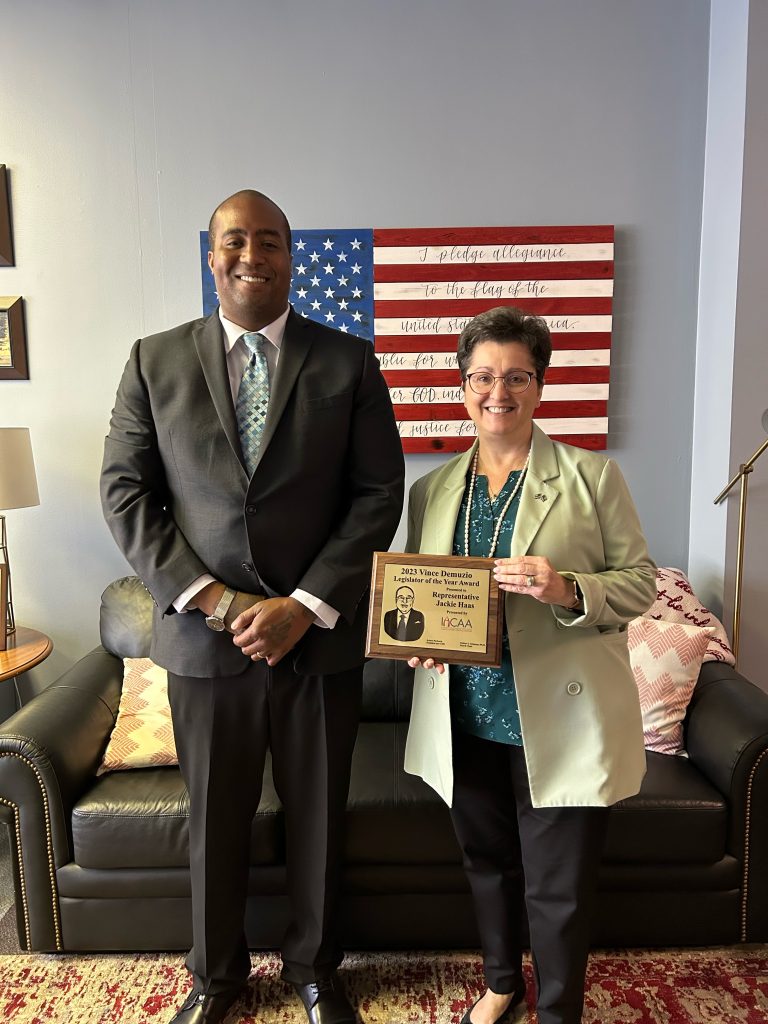 I am honored to be recognized as the Illinois Association of Community Action Agencies 2023 Legislator of the Year. As a social worker for over 30 years, I understand the issues people affected by poverty face. I will continue working in the General Assembly to assist these individuals with overcoming the challenges poverty presents to them and help give them the opportunities to succeed and live happy, fulfilling lives.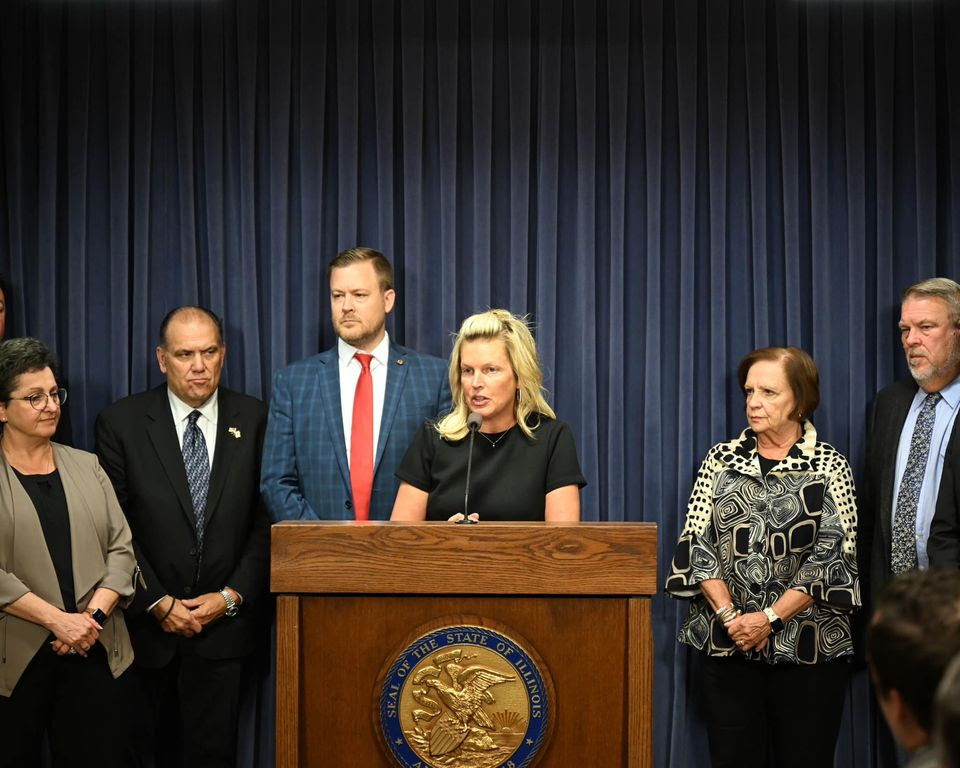 When Illinois families see in their household budgets that they're spending more than they're making, they cut costs. Illinois Democrats have yet to receive that memo. A responsible budget needs to keep spending in check, but the Senate sent this budget to us without an idea of revenue compared to what we'll be spending. We do know this spending continues hundreds of millions of Democrat pork projects and once again includes pay raises for legislators while Illinois families continue to fight inflation.
Illinois desperately needs a transparent budget process that seriously takes revenue into consideration, not another middle-of-the-night failed attempt in producing a balanced budget on the backs of local governments.
---
Around the District & Under the Dome
Law Enforcement Memorial
We remember the lives of the heroic law enforcement officers in Illinois who made the ultimate sacrifice. It was an honor to join my colleagues and Illinois police families to recognize these heroes who served and gave their lives. It was also an honor to hear from Kathleen Rittmanic, the sister of fallen Bradley Police Sergeant Marlene Rittmanic (End of Watch: December 30, 2021).
Thank you, law enforcement, for all you do to serve and protect our communities. You are appreciated.
I was honored to meet with Bradley Firefighter and Paramedic Kyle Haemker at the Firefighter Memorial Ceremony where I was able to present him with a congratulatory certificate from the IL House of Representatives. Kyle received the Medal of Honor for 2023 at this year's Memorial and Medal of Honor Ceremony.
The Medal of Honor is the highest award given by the State of Illinois for an act of bravery by which the firefighter demonstrated courage above and beyond the call of duty. We are so fortunate to have heroes like him serving the 79th District.
The Illinois Department of Public Health has announced updated consumption advisories for sport fish caught in Illinois waters.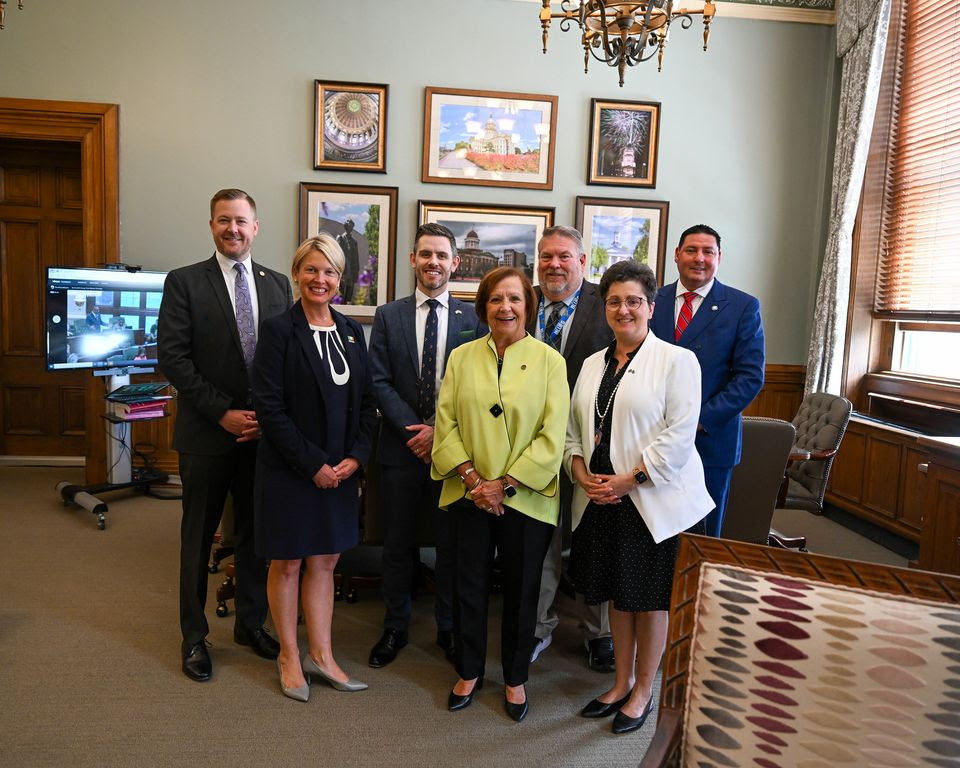 Meeting the Consul General of Ireland
It was an honor to meet the Consul General of Ireland, Kevin Byrne! I'm proud to represent part of Cook County, which is home to the largest Irish population in the United States.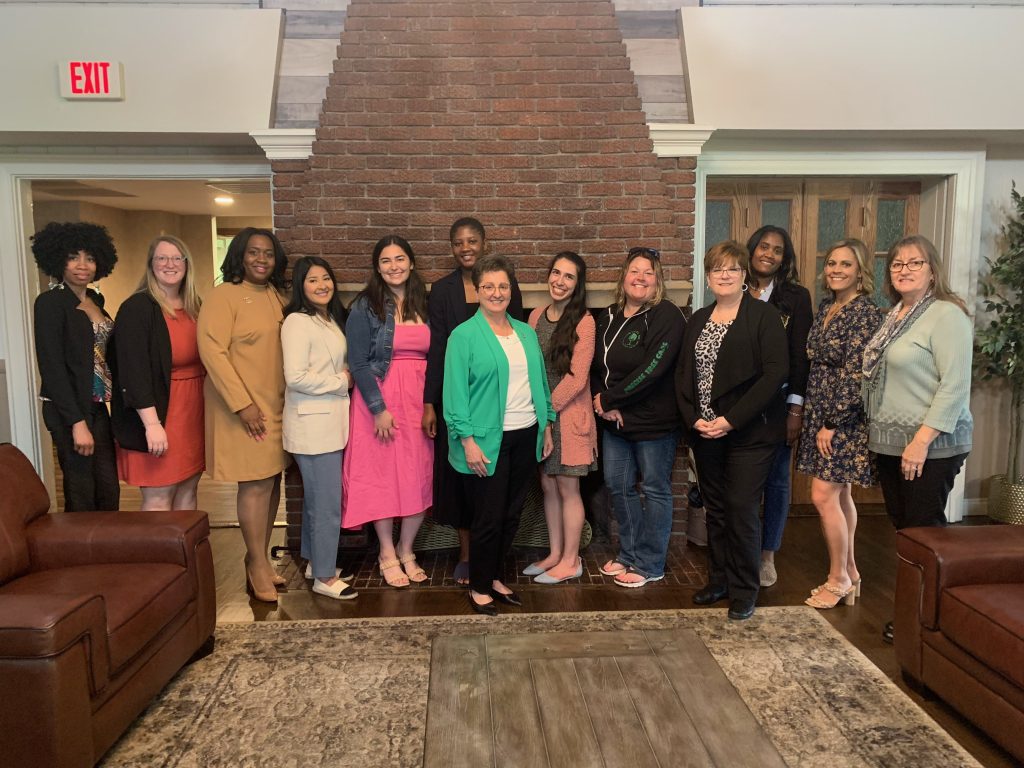 Women Leader Lunch
I had the pleasure of hosting several area women leaders for lunch to network. It was a great time! Thank you to everyone for coming.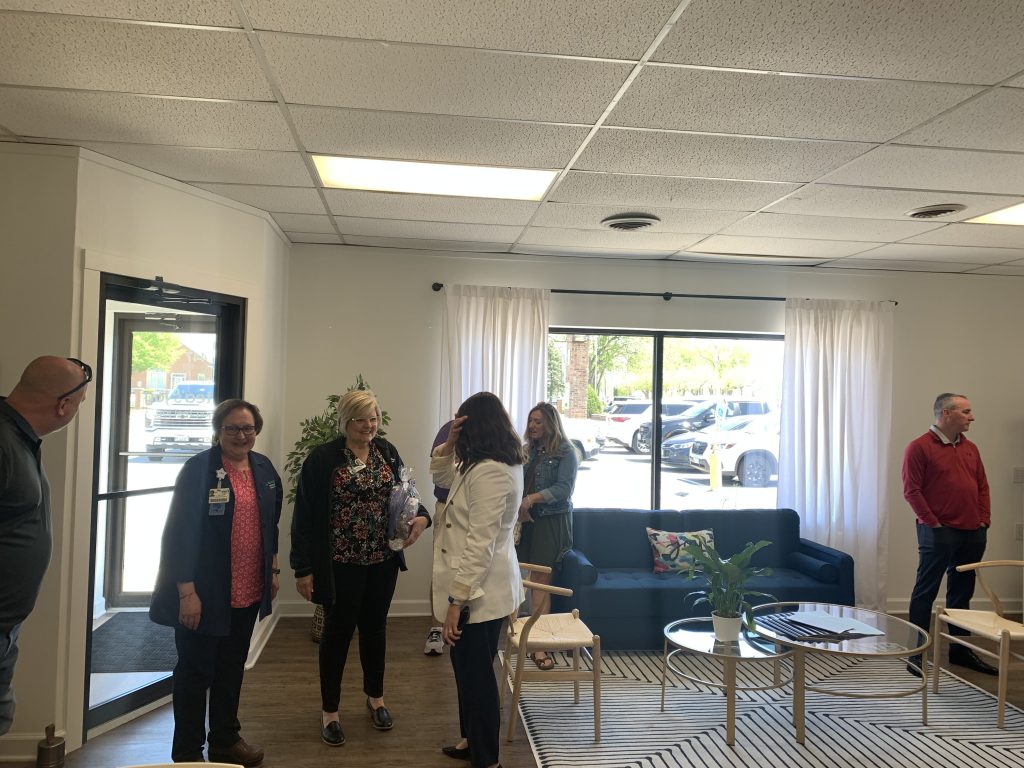 Mattea's Joy Grand Opening
While I was in Springfield, my staff attended the grand opening for the new physical location Mattea's Joy. Looking forward to our work together in the community!
Illinois Medicaid customers will once again have to renew their coverage annually starting this month.
While some politicians argue the laws currently on the books are enough to protect Illinois from corrupt politicians, it is obvious to just about everyone else, they are not.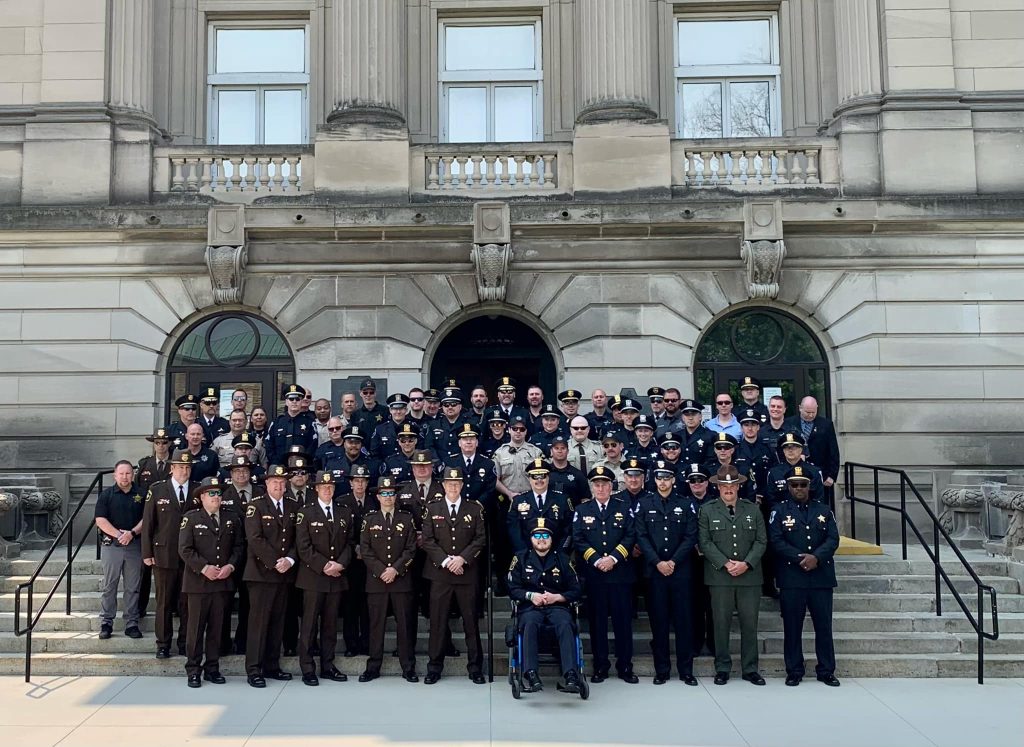 Law Enforcement Memorial
While I was in Springfield, there was a memorial service for law enforcement officers at the Kankakee County Courthouse that my staff attended. This National Police Week and always, let's remember to show our appreciation for the brave men and women of law enforcement who serve our communities and remember the fallen.
As weather warms up across the state, keep in mind that your best defense against tick-borne illness is to avoid contact with ticks in the first place. Remember to stay away from tick habitats like tall grasses and leaf litter, wear light colored clothing to help spot ticks before they bite, use repellent, and regularly check your skin and clothing for ticks when spending time outdoors.
Fun Around the District
Always great to be back home in district, attending fantastic events and talking to so many constituents!
Congratulations to Bradley Fire Protection District on the opening of Station #2!

Another amazing I Got Your Six 5K run/walk in memory of Bradley Police Sergeant Marlene Rittmanic and in honor of honor of Officer Tyler Bailey.

Proud to sponsor the 33rd Annual Rhubarb Festival at the Kankakee County Museum. Fabulous weather and even better conversations!
Brookfield Zoo and Talala Elementary
We had a wild time this May! I was glad to partner with the Brookfield Zoo to bring the zoo to Talala Elementary School in Park Forest! The students got to see a python and a baby sloth! Thank you to Brookfield Zoo and Talala Elementary School in Park Forest for allowing us to host this fun event for 79th District students!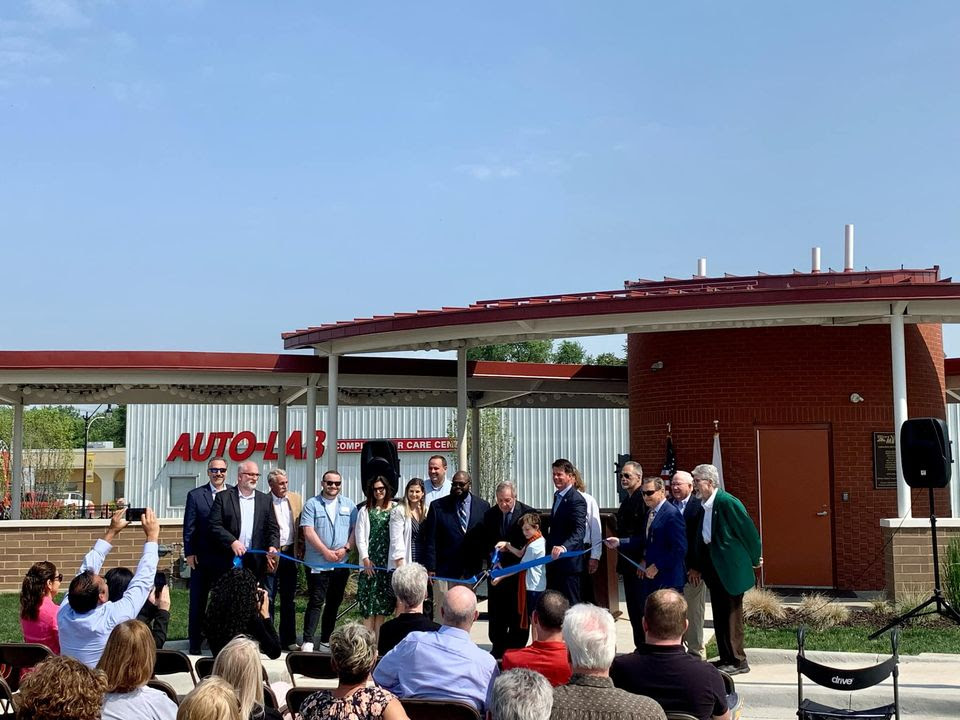 River Valley Metro Ribbon Cutting
While I was in Springfield, my staff attended the ribbon cutting for the new River Valley Metro Kankakee Metro Centre. This is a phenomenal new facility to help connect Kankakee County constituents with public transportation!
Happy Memorial Day!
Thank you to Jim Chappell, Commander, American Legion Koca Post 39 for inviting me to be the guest speaker at this year's Reed Township Memorial Day Program. It was a beautiful morning in Braidwood – such a lovely ceremony and crowd, and the Reed Custer HS musicians were fantastic!
I also had the pleasure of attending the Kankakee County Veteran's Council ceremony on the courthouse lawn. Thank you for allowing me to participate in the ceremony and say a few words to the crowd. Always a pleasure to listen to Judge Marlow Jones. Another lovely ceremony to honor and remember those who have made the ultimate sacrifice for our freedom. Thank you to all those who made it possible!
God bless our fallen service members, God bless our Gold Star families, and God bless America.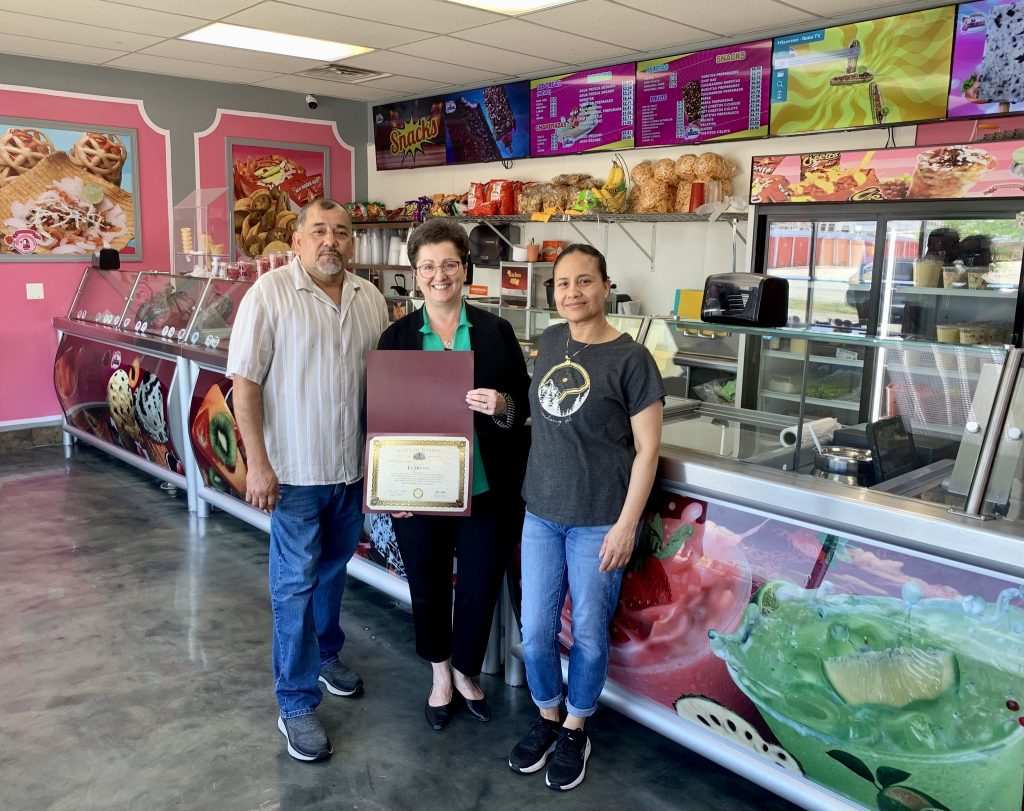 Local Business Spotlight
I presented a certificate of recognition to La Delicia owners Jose and Isabel Rivera for being named my May 2023 Local Business Spotlight.
A perfect business to recognize as summer is just around the corner, La Delicia has tasty treats to delight all who grab ice cream from there. I was delighted to recognize this local business and know it will be a welcome addition for Kankakee County families in the summer. Grab a scoop of ice cream or refreshment at La Delicia to beat the summer heat!
Other Happenings:
This Month we Honored:
Silver Star Service Banner Day 

May 1 is Silver Star Service Banner Day, a time to recognize those who have been awarded the Silver Star Medal and remember the sacrifices of our wounded and ill veterans. The Silver Star is the third-highest military decoration for valor in combat and is typically awarded for actions over a short term and may be earned for specific acts in combat.

Mental Health Awareness Month

May is Mental Health Awareness Month. Learn more about how you can check in on yourself and loved ones by visiting https://www.samhsa.gov/

National Foster Care Month

This National Foster Care Month, join us in raising awareness of the importance of foster care in our communities and celebrating those who have dedicated themselves to improving the lives of children in foster care. Learn more about foster care and becoming a foster parent in Illinois at https://dcfs.illinois.gov/loving-homes/fostercare.html

International Firefighters' Day 

As the wife of a firefighter, as well as the daughter of a firefighter, I know how hard our firefighters work and the sacrifices they make to keep our communities and families safe. In May was International Firefighters' Day. I want to take a moment to thank firefighters here in the 79th district, and across the world, for everything that they do. We appreciate you so much!

National Day of Prayer

Wishing everybody of all faiths in the 79th District a blessed and meaningful National Day of Prayer.

Star Wars Day

May the Fourth Be with You this Star Wars Day! Did you know, the animation for the military briefing to attack the Death Star scene in "A New Hope" was kick-started by Larry Cuba at the University of Illinois at Chicago?

Cinco De Mayo
Asian American and Pacific Islander Heritage Month

May is Asian American and Pacific Islander Heritage Month, a celebration of the culture and contributions of Asian Americans and Pacific Islanders across our great nation. Happy #AAPI Heritage Month!

World Red Cross and Red Crescent Day

World Red Cross and Red Crescent Day is a time to celebrate the spirit of humanitarianism and recognize the individuals who make a difference in their communities.

Fentanyl Awareness Day

Fentanyl Awareness Day. Criminal drug networks are using social media and smartphone apps to flood the U.S. with deadly fentanyl and fentanyl-laced fake pills. #OnePillCanKill
Learn more at www.dea.gov/onepill

Teacher Appreciation Week

Wishing all our teachers a wonderful week as we thank them for their work building a brighter future for students across the state. Happy Teacher Appreciation Week to the educators of Illinois! 

Jewish American Heritage Month

Jewish American Heritage Month is a time to celebrate the history, culture, and contributions of Jewish Americans throughout our nation's history. Join us in honoring the American Jewish experience this Jewish American Heritage Month!

Happy Mother's Day 

I hope you had a nice Mother's Day! Missing my mom but grateful for our time together & our beautiful memories, my sisters who are fabulous moms and role models, and my amazing kids & family! Time is precious, enjoy every minute together

National Police Week

This National Police Week we recognized the bravery of our law enforcement officers and honor them for their dedication to their communities. Thank you to our police officers for working every day to keep us safe.

Military Appreciation Month

Thank you to our United States military for bravely protecting our families and freedoms. Happy Military Appreciation Month to all who serve!

Armed Forces Day

Thank you to our United States military and all who serve in the U.S. Armed Forces! 

National Missing Children's Day

National Missing Children's Day is dedicated to encouraging parents, guardians, caregivers, and others concerned with the well-being of children to make child safety a priority. The commemoration serves as a reminder to continue our efforts to reunite missing children with their families and an occasion to honor those dedicated to this cause.

National Bike Month

May was National Bike Month, promoted by the League of American Bicyclists and celebrated in communities from coast to coast. Established in 1956, National Bike Month is a chance to showcase the many benefits of bicycling — and encourage more folks to giving biking a try. 

World MS Day

Multiple sclerosis (MS) is one of the most common diseases of the central nervous system (brain and spinal cord). Today, 2.8 million people around the world have MS. World MS Day brings us together to raise awareness and build communities that support and nurture people affected by MS. Get the facts about MS: https://www.nationalmssociety.org/What-is-MS

Senior Health and Fitness Day

Exercise and physical activity are not only great for your mental and physical health, but they can help keep you independent as you age. Learn how to get started with exercise this Senior Health and Fitness Day at https://www.nia.nih.gov/seniorhealth

National Donut Day

Happy National Donut Day!  Where's your favorite place to grab a donut in the 79th District?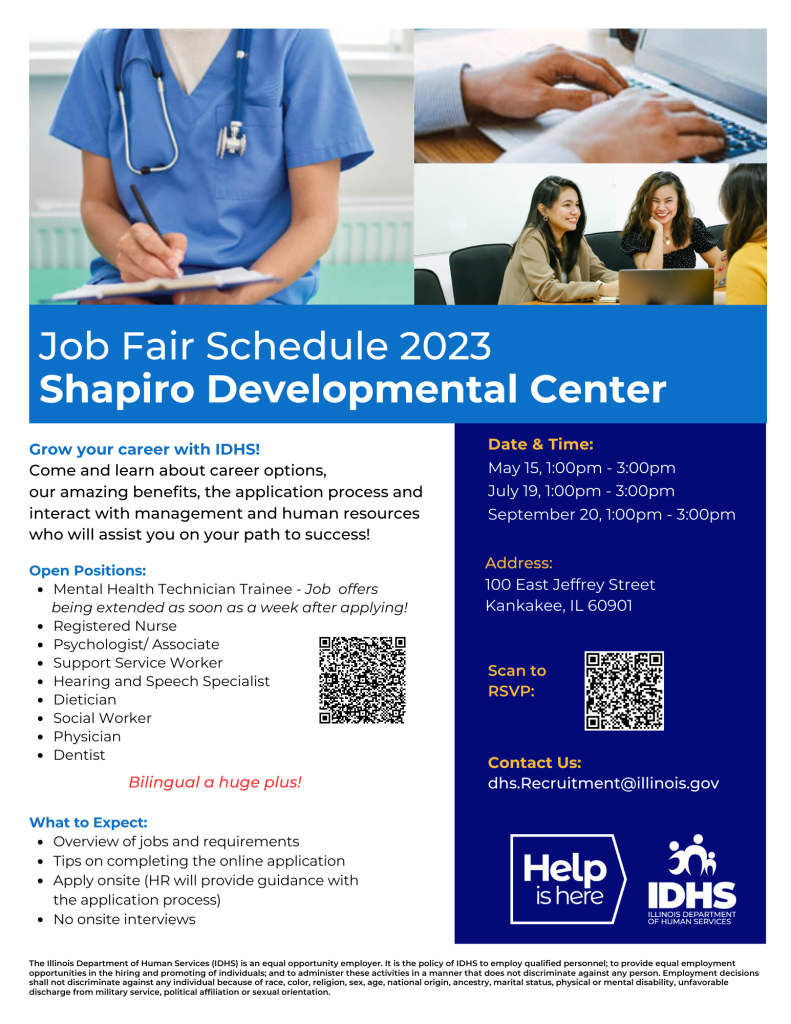 2023 Shapiro Developmental Center Job Fair
Dates and Times:
July 19th, 1:00 – 3:00 pm
September 20th, 1:00 – 3:00 pm
Location:
100 East Jeffrey Street Kankakee, IL 60901
---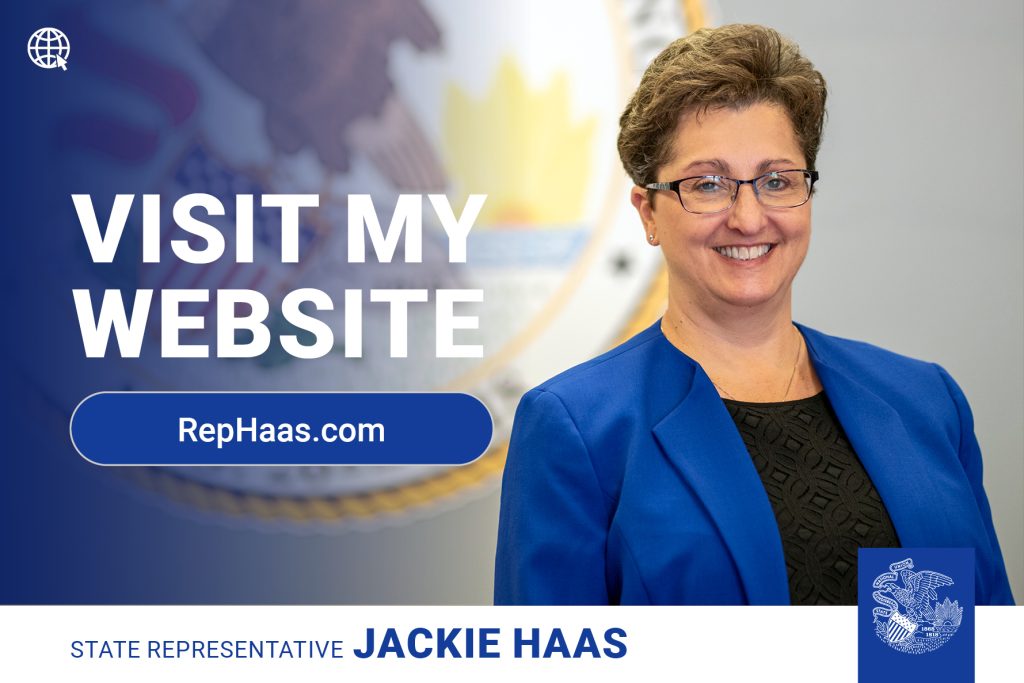 Contact Me:
As always, I encourage you to reach out to my office to express your views and opinions on legislative matters. I promise to be approachable, accessible, and accountable. I will fight for you, your family, and your business!