Regina Wilson joined the New York City Fire Department in 1999 as one of just seven black candidates and the only woman in a class of over 300. After she graduated, she joined Engine 219/Ladder 105 in Park Slope. On the morning of September 11th before the attacks, her colleague John Chipura asked if she would trade duties with him. She was assigned to ride Ladder 105 truck that day and he wanted some additional truck experience.
A little bit later, news broke that a plane struck the World Trade Center and Ladder 105 was dispatched to the site. She helped load up the rig with extra equipment and tools for her colleagues. After the second plane, when it became clear the city was under attack, Wilson rushed towards the World Trade Center on another firetruck. They were hit by a massive gust of wind that shook the truck so violently they had to stop when entering the Brooklyn Battery Tunnel. What she felt was the collapse of the South Tower shaking their truck holding 500 gallons of water.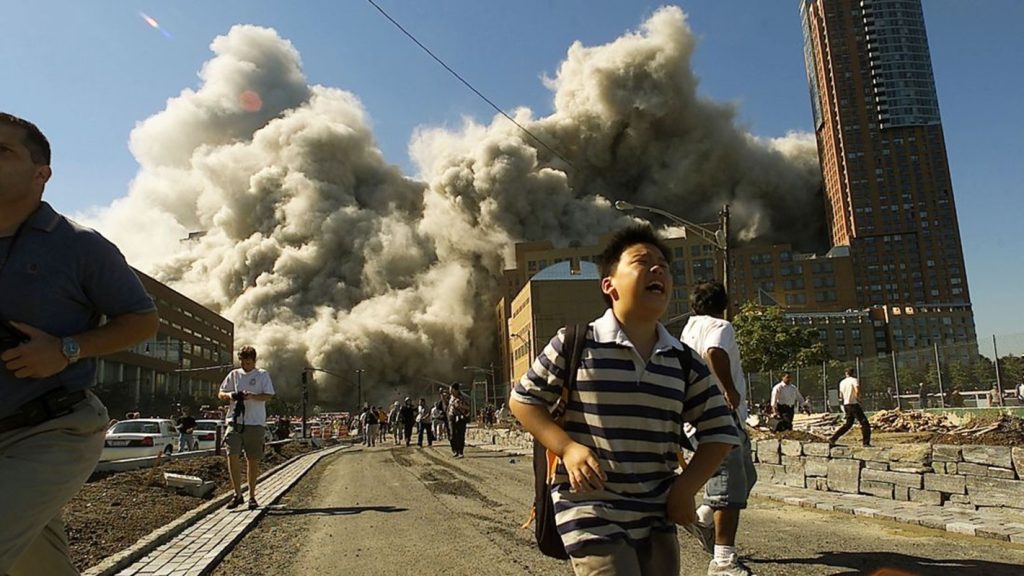 When she entered lower Manhattan: "We saw this smoke, this white smoke that looked like a blizzard. [All] of these people started walking towards us that…had all this white dust on them…We saw cars on fire, we had buildings on fire, we had all these different elements we had to deal with."
She worked through the evening and returned to her firehouse around midnight. Seven members of Engine 219/Ladder 105 died that day, including her colleague Chipura.
Image from CNN