The Illinois State Fair has been celebrated nearly every year since 1953. Packed with activities and attractions the whole family will enjoy, the fair is a calendar highlight not to be missed.
The Illinois State Fair is one of the most attended events of the year in Springfield, Illinois! Enjoy 10 days of thrills and excitement at this family-friendly fair, featuring Nelly, Ashanti, Alanis Morisette, the beloved Butter Cow, the Giant Slide, Monster Trucks, the USAC Bettenhausen 100 and so much more.
Before making plans to visit, here are some key details and information about this year's event to help you get started on your trip.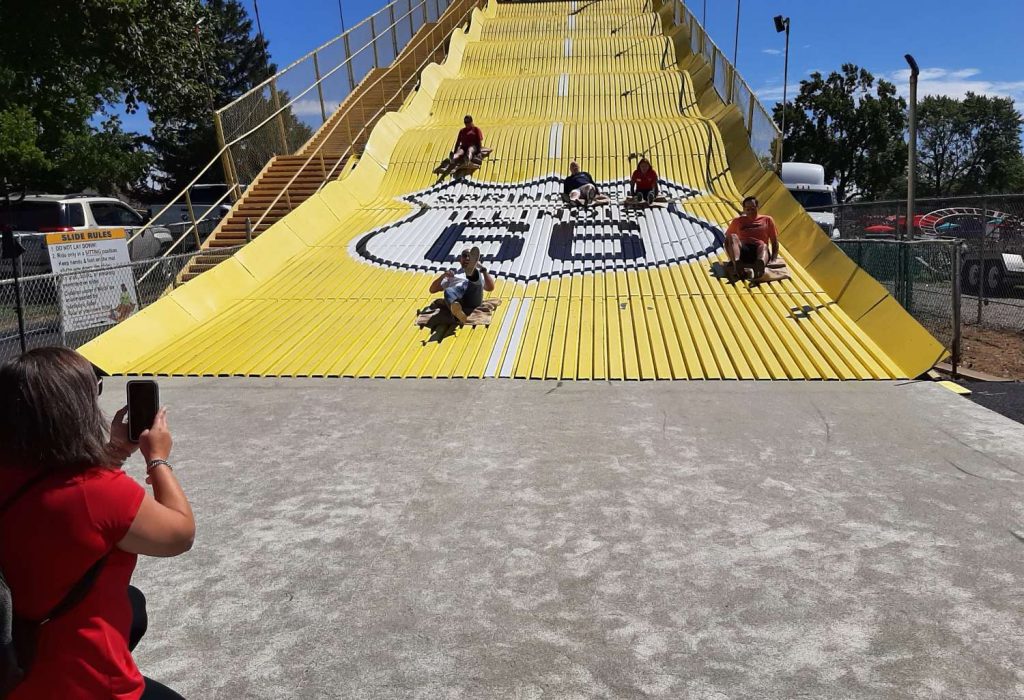 General Info
When & where is it?
The 2023 Illinois State Fair will run from August 10 – 20 at the Illinois State Fairgrounds – located at at 801 Sangamon Avenue. During the event, the fairgrounds will be open from 7 AM to midnight.
Grandstand Stage
Who's playing at the Grandstand this year?
The Grandstand stage has been host to many famous acts throughout the years and this year's schedule proves this year will be no different. Grandstand shows are designed to cater to everyone's unique musical tastes. Gates open one hour prior to show. Here's a breakdown of who's playing and when:
What Grandstand tickets are available?
General Track Ticket areas are General Admission and are standing room only, which means no chairs are permitted. Grandstand also offers Blue Ribbon Zone seating, which are premium reserved tickets that include a bar stool seat at a high top table and a designated drinks waitstaff member. Drinks must be purchased for this seating.
For an additional $30, attendees will have the amazing opportunity to attend an exclusive pre-show party which includes early entry, food, entertainment and giveaways. Limited tickets available.
All tickets are available online through Ticketmaster or through the Grandstand box office (open 8 AM to 5 PM on weekdays).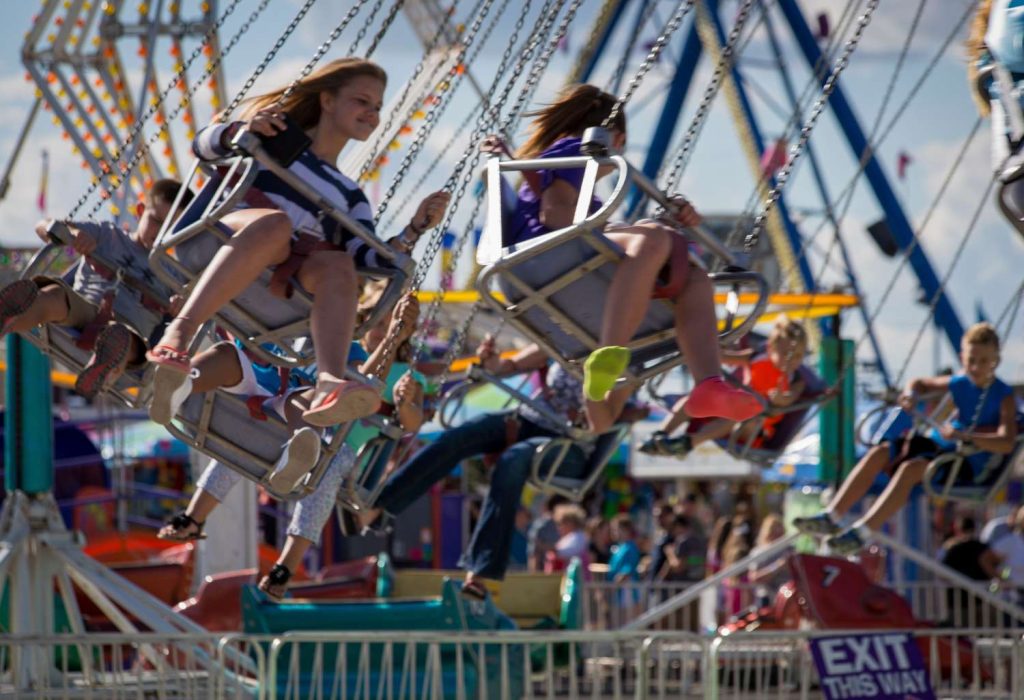 Major Rides & Attractions
What is there to do?
When it comes to activities, the fun-derful opportunities never end.
FREE Entertainment
What are the freebies?
Once at the fair, there'll be so much to do, you won't know where to start. But don't worry. We've got you covered. Here's a quick roundup of the many shows, events and activities that are fun and totally FREE:
For more free activities and shows, head over to Free Entertainment Stages.
Auto Racing Events & Info
What racing events are scheduled?
Not only is Grandstand the home for today's hottest musical acts at the fair, but it's also the stage for many auto and horse racing events, too.
Saturday, August 19, 2:00 PM – USAC Bettenhausen 100
Sunday, August 20, 1:30 PM – ARCA Menards Series Atlas + Sportsman Nationals
What do racing tickets cost?
Advanced ticket prices are on sale now for $25 per adults. Children (10 and under) are $10. Tickets are available in-person, by phone by calling the Illinois State Fair ticket office and online.
If you're looking to opt for a pit pass, tickets are $40 per adult and are only sold on the day of the event. Two-day pit passes are available for $50. Infield tickets are also available and includes fair entrance fees for $20 per adult. Children under 5 are FREE. Off to the races!
Harness Racing
As mentioned, Grandstand is also the place for equine racing events, as well. Known as one of the fastest dirt tracks globally, the Illinois racetrack hosts a large venue for great horse racing at this year's event. Plus, horse enthusiasts will get the chance to wager on their favorites and witness an Illinois or world record be broken.
For more information regarding post times and entry fees and to see a full schedule list, head over to Harness Racing.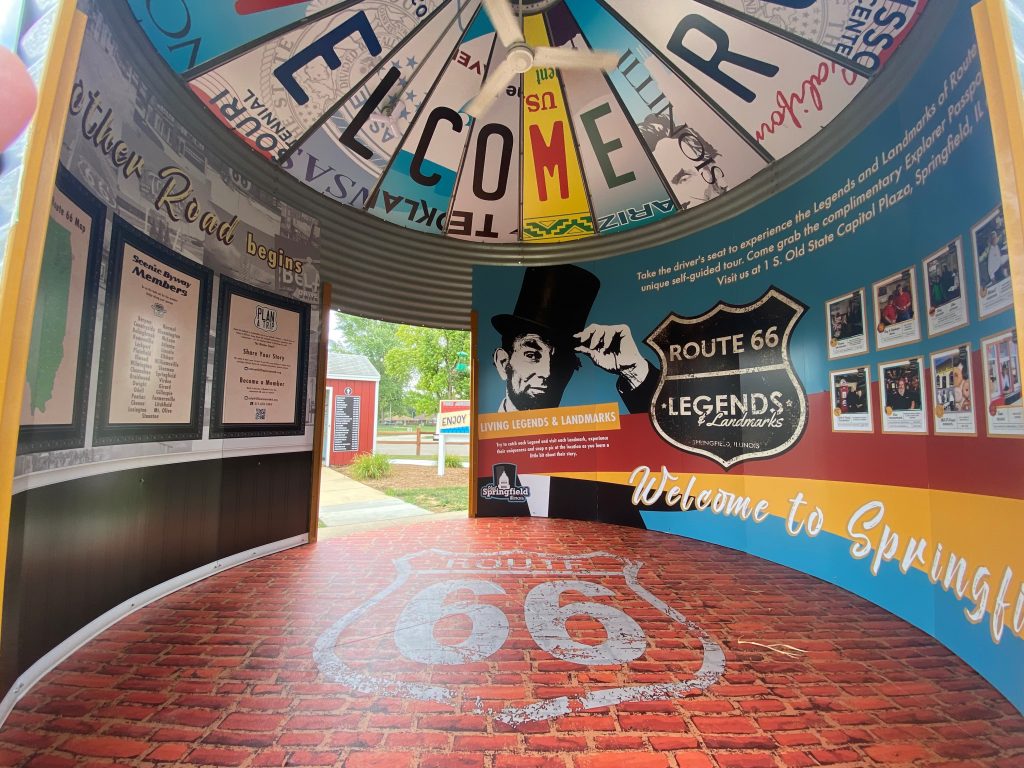 Ticket Info & Prices
What does the fair cost?
Tickets are $5 for individuals (13-59) from Sunday through Thursday and $10 on Fridays and Saturdays. Children under 12 are FREE and tickets for seniors who are 60 and older are $3. Additionally, the fair will offer several free and discounted days. Additional details to come.
Daily parking will be $5 and seasonal parking will be available for $40 at Gate 6 and Lot 18 infield.
How do the MEGA & JUMBO passes work?
Individual rides such as the Disk O, Freak Out, Rock Star, Starship 300 and many more in the Adventure Village and Carnival Midway cost $1.50 per ticket. However, you can opt for the 2023 MEGA Pass, which offers unlimited rides for ALL eleven days of the fair. Please note the MEGA Pass does not include Sky Glide or Giant Slide and does not include admission to the fair. Tickets are now available online or in-person in the Emmerson Building.
The 2023 JUMBO Pass is perfect if you wish to elevate the fun at the fair this year to the max. The pass is perfect for unlimited rides for every day of the fair and includes the Giant Slide, too! Tickets are available online, as well, or in-person at the Illinois State Fairgrounds.
What about bargain bracelets?
The carnival also offers bargain bracelets for one-day unlimited rides for $35. The bracelets are only available for purchase at the carnival and Adventure Village ticketing booths.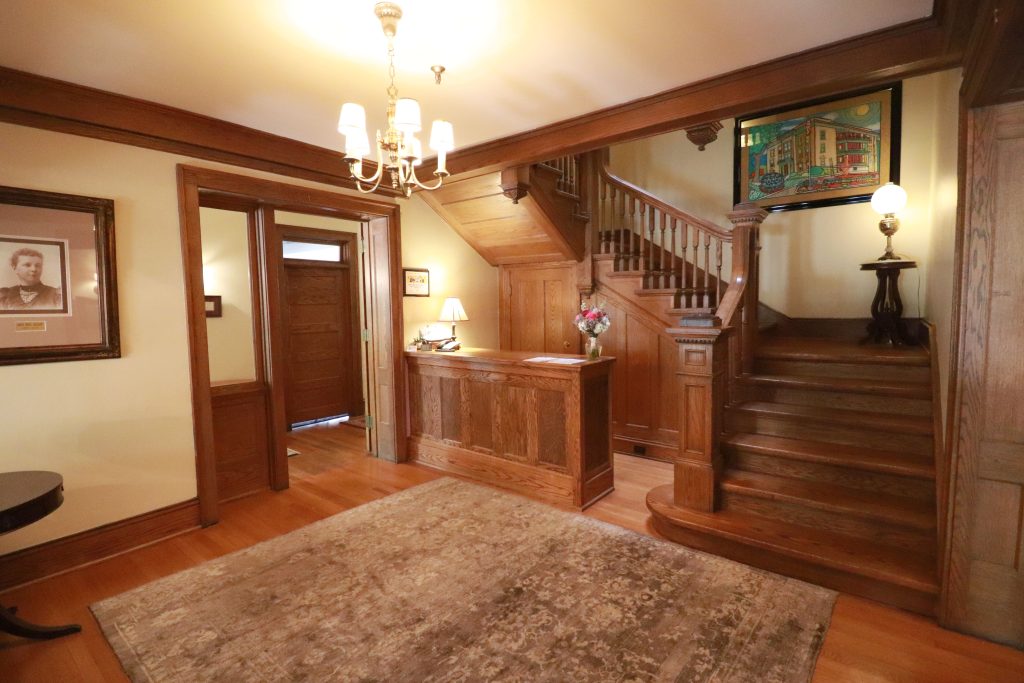 Hotels & Lodgings
Looking for places to stay while visiting the fair? Springfield has the perfect array of diverse and unique hotels and lodgings to suit the economic needs and preferred stays of all visiting families, couples and individuals alike.
Comfort Inn & Suites® – Comfort takes a kitschy and historic form for fair-goers when visiting this Comfort Inn as its a 5 minute walk to the historic Route 66 and its situated by the delicious Route 66 Motorheads Bar & Grill, Museum. Don't forget to check out the largest outdoor Route 66 shield in the US!
Crowne Plaza Springfield Conference Center – Fair-goers looking to unwind after the festivities will find solace at the Crowne Plaza Springfield Convention Center, which offers a fitness center, sauna, sundeck, and more. Plus, if you're looking to make the most of your trip to the fair this summer, Crown Plaza is also mere minutes away from the splashtastic waters of Knight's Action Park.
Inn at 835 – Springfield's only nationally landmarked inn, the Inn at 835 is the perfect resting spot for history and architecture buffs among fair visitors. There are 4 rooms with beautiful verandas that provide an excellent place to relax and take in the nearby surroundings, which includes the Old State Capital.
Pasfield House Inn – All that walking and thrill-seeking may require a more luxurious stay at the Pasfield House Inn. This historic bed and breakfast offers hospitality in a grandeur way by offering six roomy guest suites and is within walking distance of the Illinois State Museum.
President Abraham Lincoln Springfield – a DoubleTree by Hilton Hotel – Go ham for Abraham when you visit the State Fair by staying at this beautiful, presidential-themed hotel, which is also a mere 5 minutes away from the beloved Abraham Lincoln Presidential Library and Museum.
Du Quoin State Fair
Looking to make the most of your trip? Check out the Du Quoin State Fair by US Route 51 on August 25 – September 4, 2023 and don't miss performances by Flo Rida and Larry the Cable Guy. Tickets are now available.