Today is our scheduled adjournment for our spring legislative session this year. However, we will need to keep working past our scheduled adjournment until we pass our state budget.
Please feel free to continue reaching out to my office and voicing your thoughts on legislation in the General Assembly. Visit RepHaas.com for more information on how to reach out to my office.
According to the American Cancer Society, 74,580 individuals are estimated to be diagnosed with cancer in Illinois this year. On Tuesday, we wore sneakers to show our support for those touched by cancer and raise awareness for cancer research and resources in Illinois.
"Our debt to the heroic men and valiant women in the service of our country can never be repaid. They have earned our undying gratitude. America will never forget their sacrifices." – President Harry S. Truman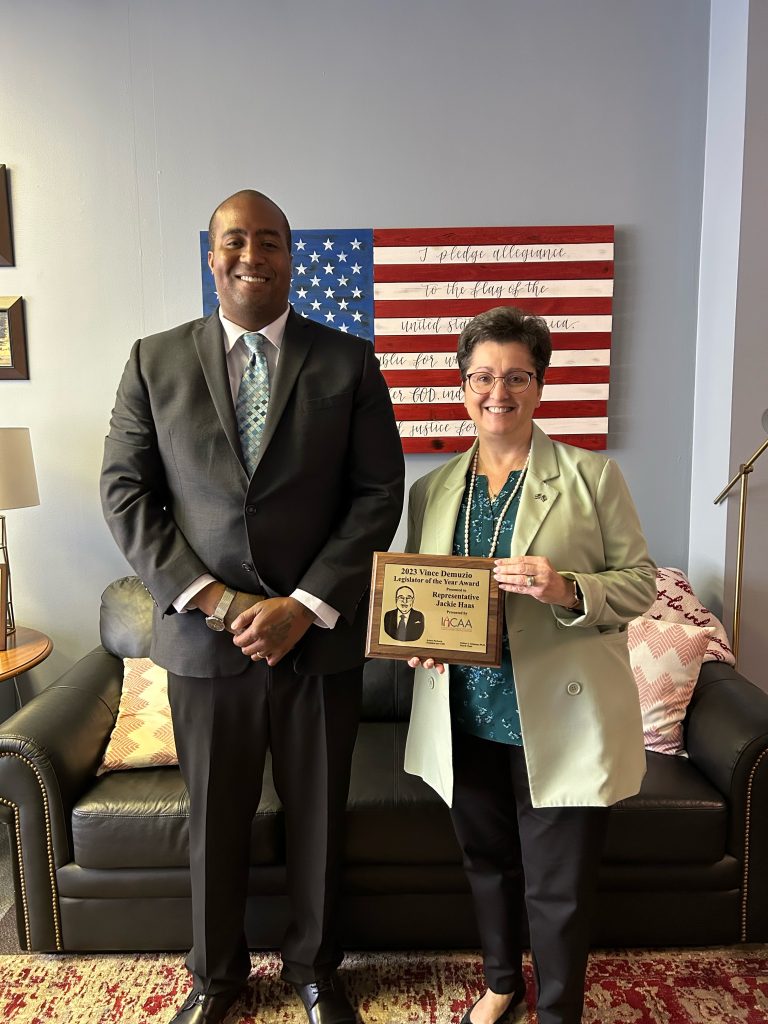 I was honored to be recognized as the Illinois Association of Community Action Agencies 2023 Legislator of the Year. As a social worker for over 30 years, I understand the issues people affected by poverty face. I will continue working in the General Assembly to assist these individuals with overcoming the challenges poverty presents to them and help give them the opportunities to succeed and live happy, fulfilling lives.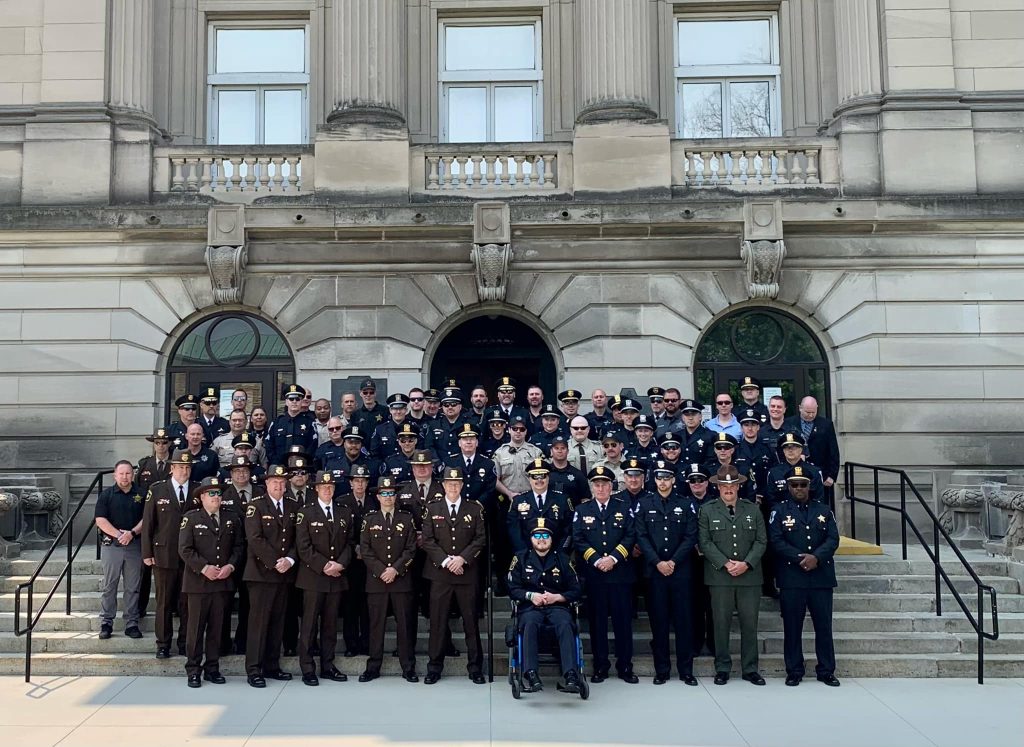 With National Police Week, my staff attended a police memorial service at the Kankakee County courthouse. Thank you, police officers and police families!
I was fortunate to join the Conference of Women Legislators this week and meet with Lieutenant Governor Juliana Stratton, House Republican Leader Tony McCombie, Speaker Welch, and Treasurer Frerichs! It was terrific to meet with other women legislators and represent the House Republican Caucus, who has the first female leader of any chamber of the legislature in Illinois history.
"What is success? I think it is a mixture of having a flair for the thing that you are doing; knowing that it is not enough, that you have got to have hard work and a certain sense of purpose." – Margaret Thatcher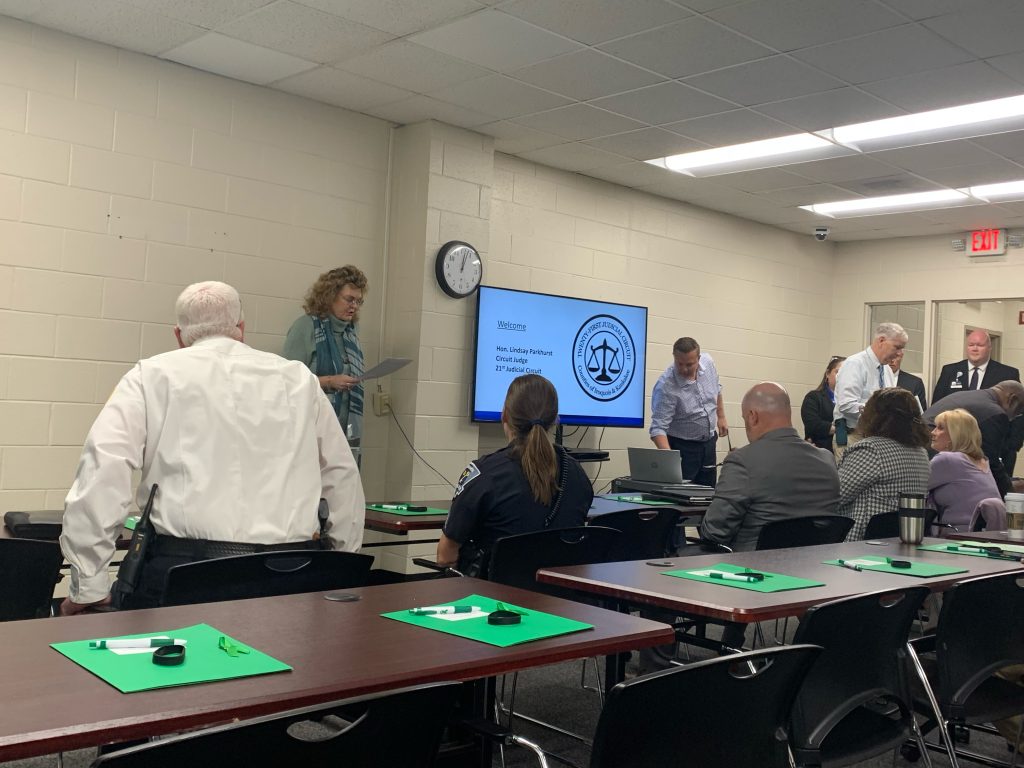 Back in the district, my staff attended a meeting about starting a mental health court in Kankakee County! It was hosted by Judge Lindsay Parkhurst and attended by local law enforcement, service providers, and elected officials.
Getting to the end of session can be a marathon instead of a sprint. We were fortunate to have an ice cream bar with Leader McCombie in her office on Thursday! Nothing like a sweet treat during the day to keep us going into the late nights of spring session!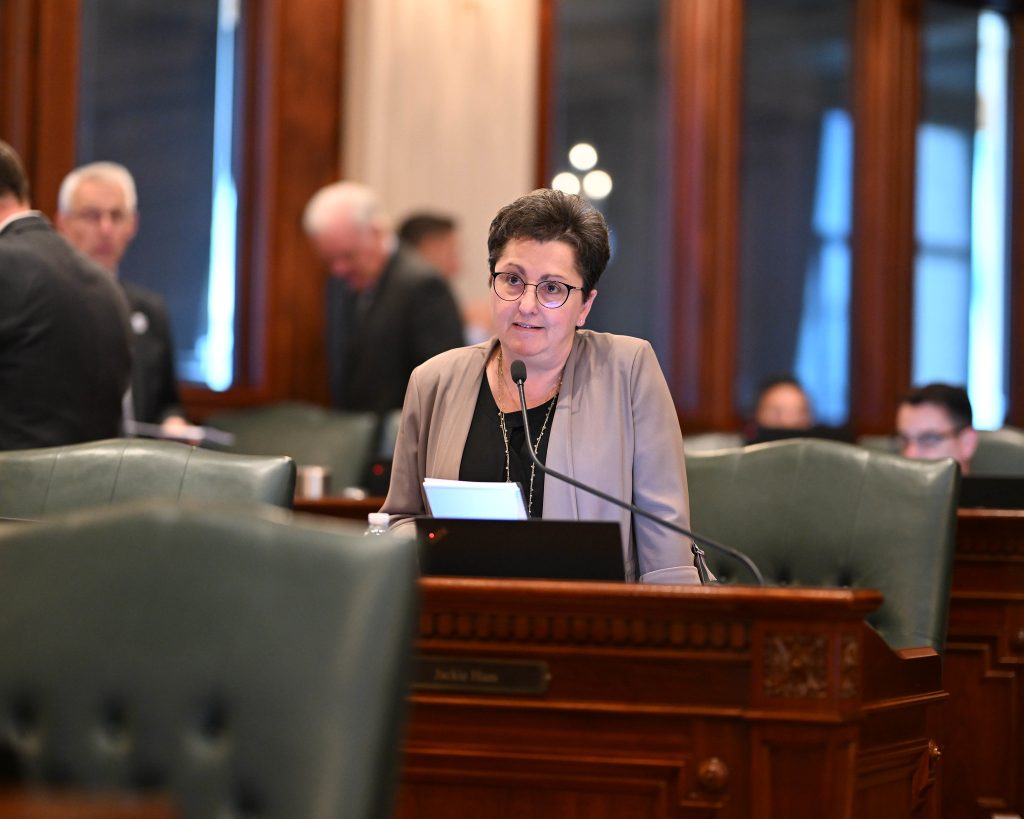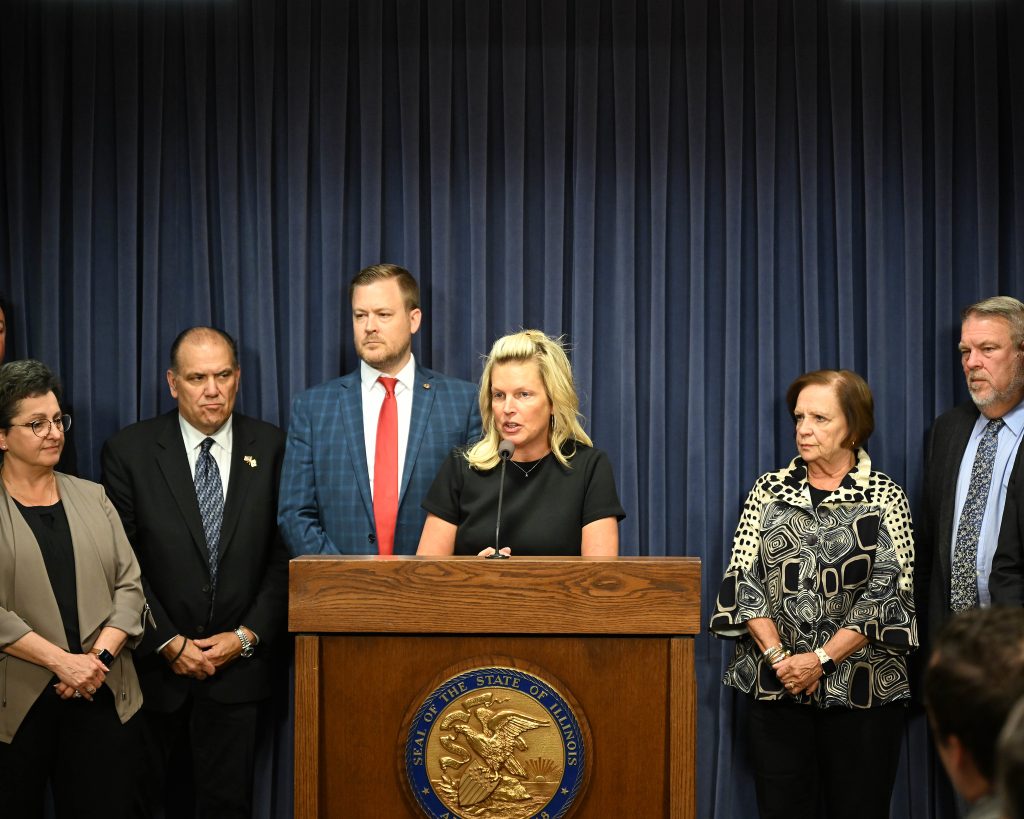 I joined House Republican Leader Tony McCombie and Assistant House Republican Leaders for a press conference on the state budget on Friday.