This is our last week of legislative session and we are adjourning on Friday, May 19th. Please feel free to reach out to my office by calling (815) 523-7779 or emailing haas@ilhousegop.org with your thoughts on legislative issues. Your feedback is welcome and appreciated!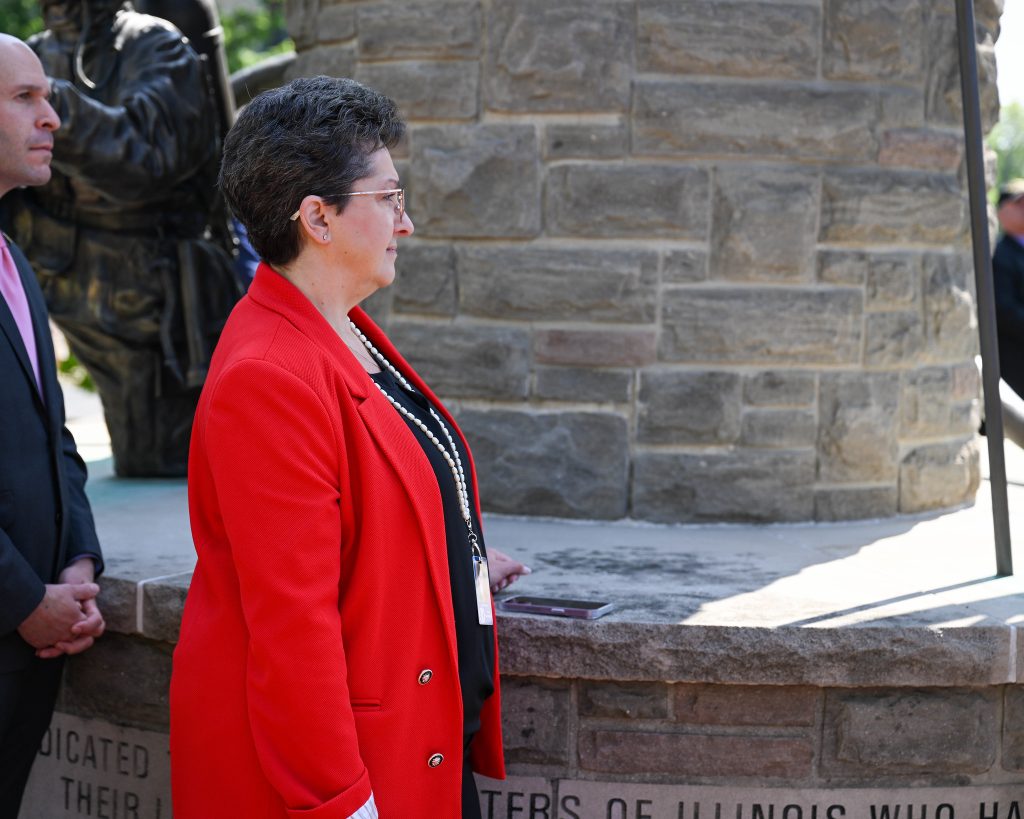 I was honored to meet with Bradley Firefighter and Paramedic Kyle Haemker at the Firefighter Memorial Ceremony held on Tuesday where I was able to present him with a congratulatory certificate from the Illinois House of Representatives. Kyle received the Medal of Honor for 2023 at this year's Memorial and Medal of Honor Ceremony. The Medal of Honor is the highest award given by the State of Illinois for an act of bravery by which the firefighter demonstrated courage above and beyond the call of duty. We are so fortunate to have heroes like him serving the 79th District.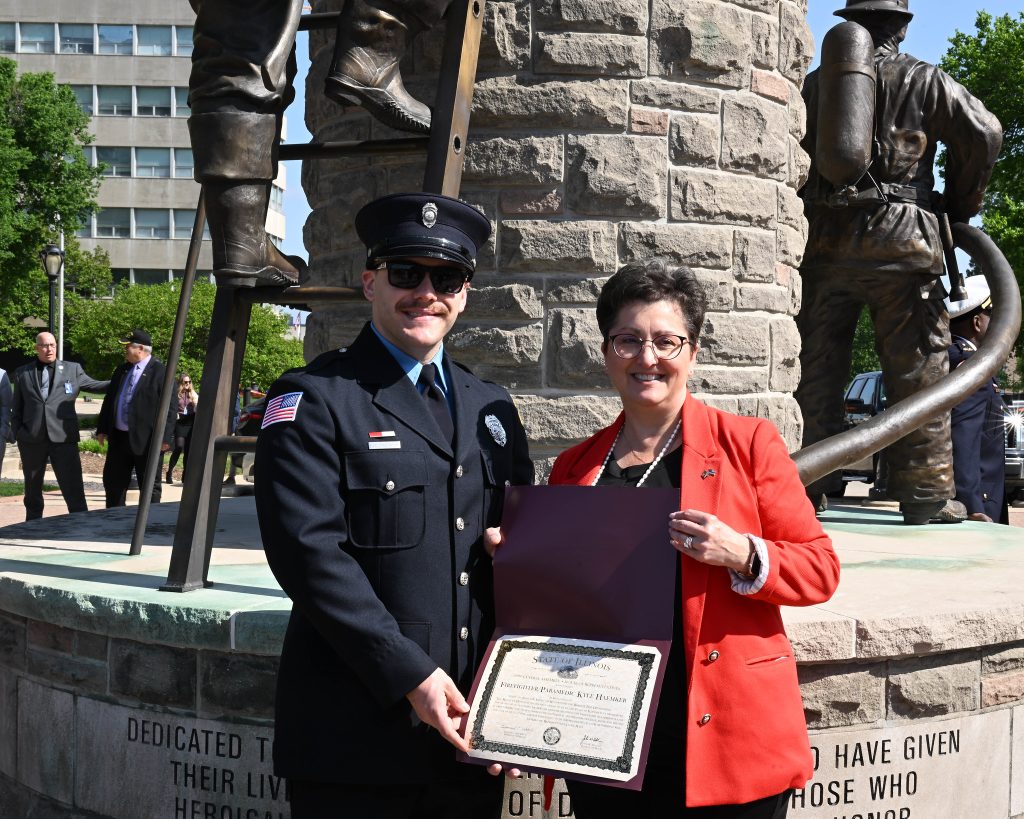 "The bravest are surely those who have the clearest vision of what is before them, glory and danger alike, and yet notwithstanding, go out to meet it." – Thucydides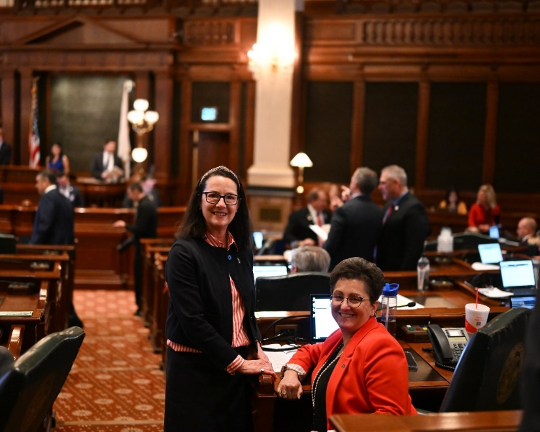 Getting to work with my colleague, Rep. Amy Grant!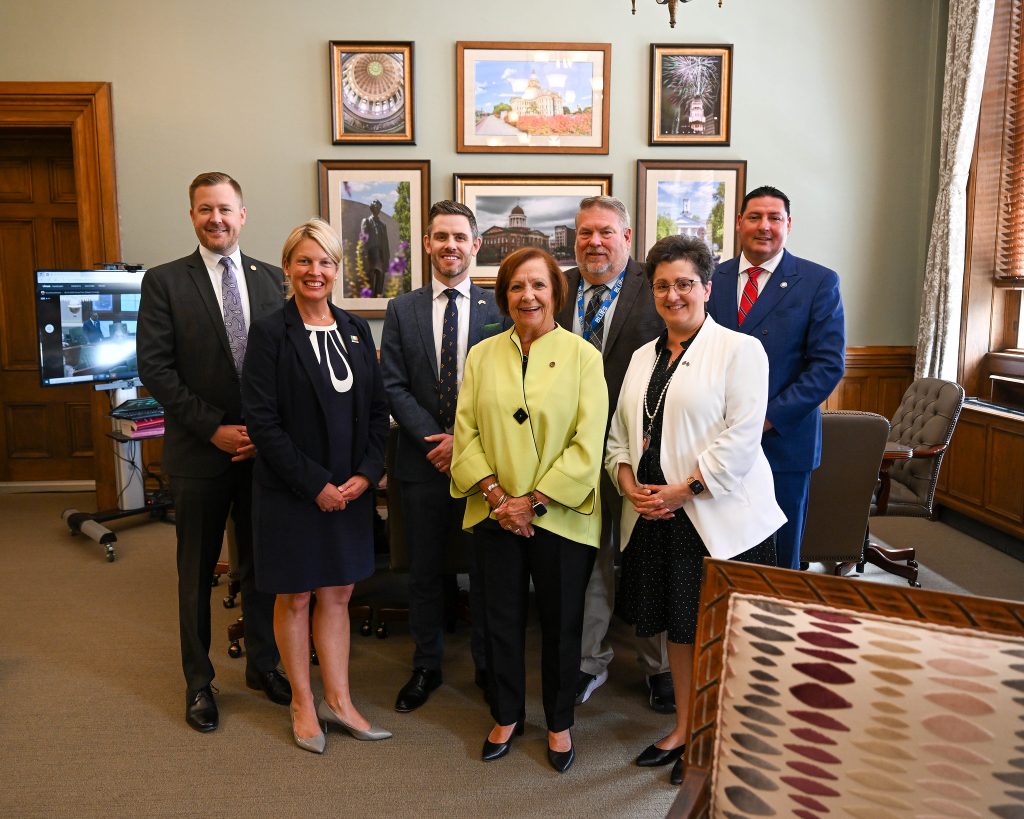 It was an honor to meet the Consul General of Ireland, Kevin Byrne, who spoke in the House of Representatives on Wednesday!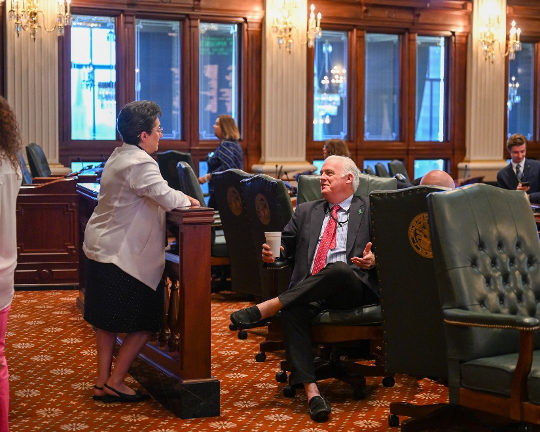 Chatting with my colleague, Rep. Martin McLaughlin, on the House floor!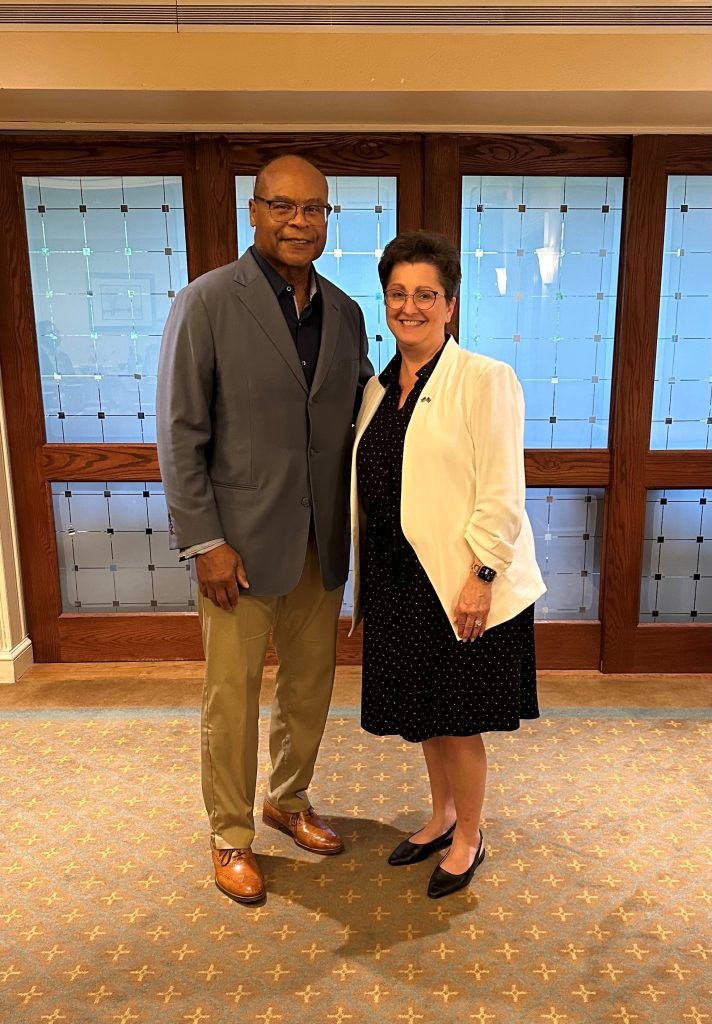 I got the chance to meet former Chicago Bear, Mike Singletary!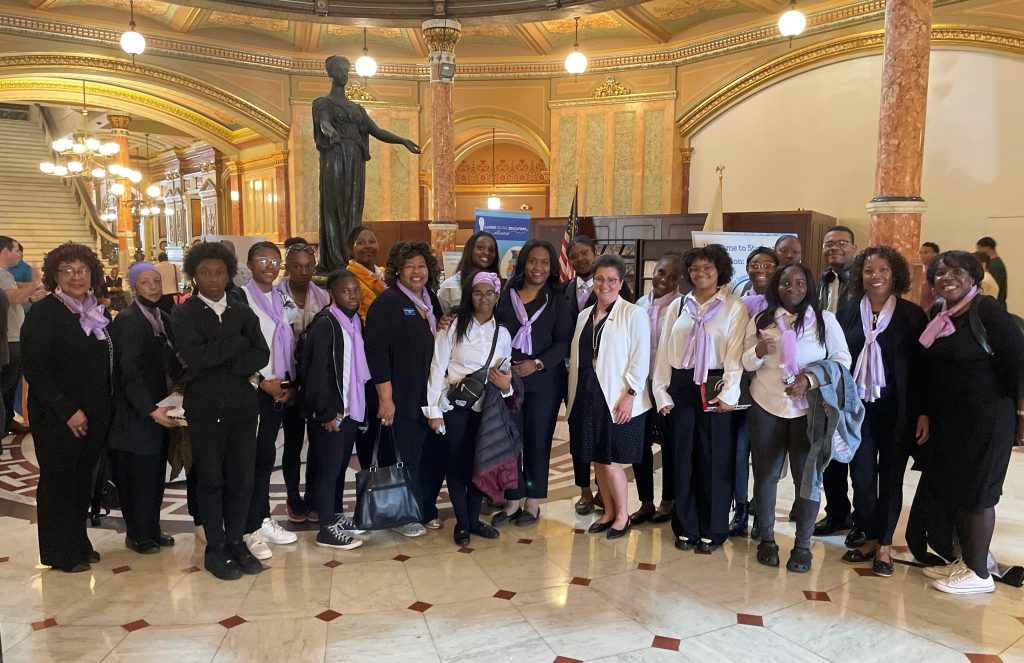 I also met with Lamekia Davis and a group of students from Park Forest and the south suburbs in the Capitol this week!