Welcome to my February Newsletter! Punxsutawney Phil saw his shadow this year which means we have a long winter. The Spring Session continued this month and the Governor gave his Budget Address.
Below are some updates!
---
FIGHTING FOR YOU!
Session
The House is back in session throughout this month. You can follow along live throughout the spring legislative session at: https://ilga.gov/houseaudvid.asp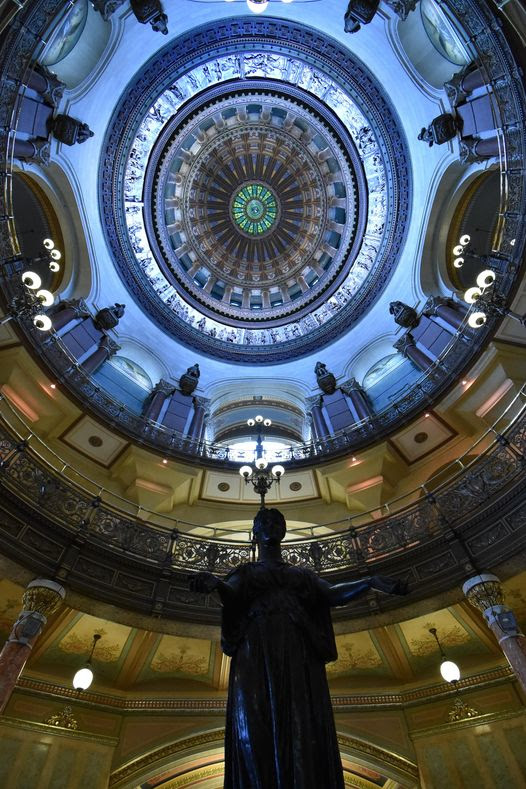 ---
Committee Assignments
House committee assignments were also released! In addition to my appointment to the Joint Committee on Administrative Rules (JCAR), I'm looking forward to getting to work on all of my committees. This includes being the Republican Spokesperson for the House Health Care Availability & Access and Mental Health & Addiction Committees.
I will also sit as a member of the Appropriations – Health & Human Services, Prescription Drug Affordability, and Human Services Committees and the Medicaid Workgroup. While JCAR is a new addition for me, I'm excited to build on the work I have done throughout my tenure on the mental health and human services-based committees.
Let's get to work!
Read Here: "Assistant Minority Leader Haas Adds JCAR Appointment to Impressive Committee List
---
Response to the Governor's Budget Proposal for FY24
Illinois families are fighting uphill battles on many fronts and Governor Pritzker's FY24 budget proposal does nothing to address it. When our residents see in their household budgets that they're spending more than they're making, they cut costs and make sacrifices. Lawmakers could learn a thing or two from our constituents, and that should show in this budget proposal. Increased funding pressures will drive deficit spending, increasing taxes and not addressing our dreadful fiscal climate.
Read Here: "Assistant Minority Leader Haas Responds to Budget Address & 2023 State of the State"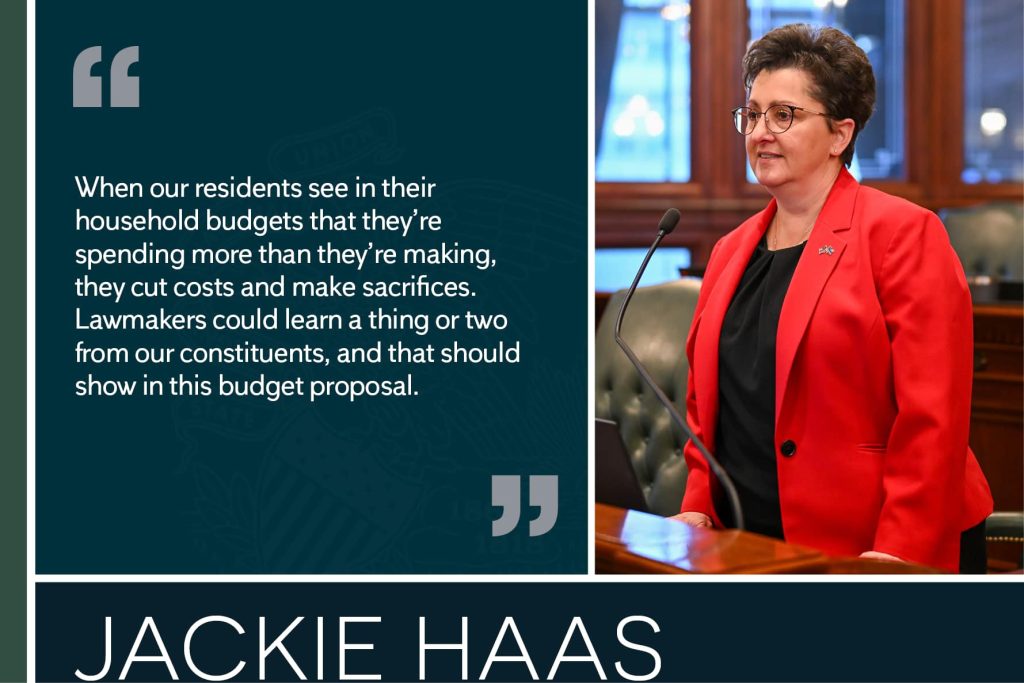 ---
DCFS Scholarship
The Department of Children and Family Services is currently accepting applications for the 2023 DCFS Scholarship Program for current and former youth in care! The scholarship package includes: a full tuition and mandatory fee waiver to any community college, university, or college maintained by the State of Illinois, a monthly grant payment, start-up grant and a medical card.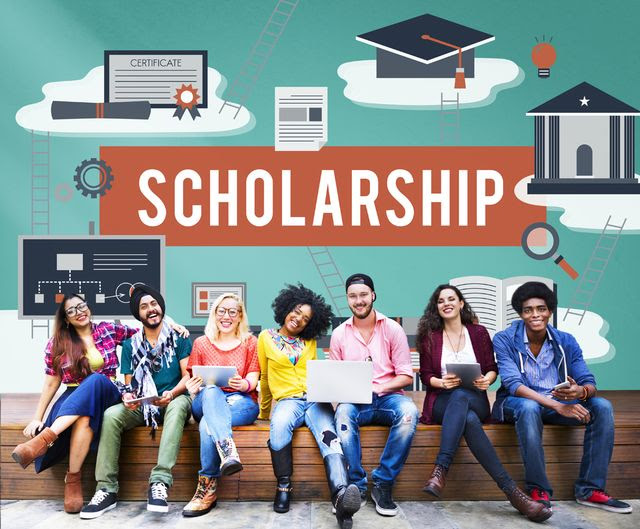 Get the application here: https://www2.illinois.gov/…/CFS%20438_Scholarship…
Find more info here: https://www2.illinois.gov/…/memo-to-2023-scholarship…
---
Tax Deferral Program
The Illinois Department of Revenue is reminding eligible taxpaying senior citizens to take advantage of the Senior Citizens Real Estate Tax Deferral Program this year.
Read Here from WCIA: "Illinois senior citizens eligible for tax deferral program"
---
KCCSI Scholarship
Kankakee County Community Services Inc. (KCCSI) is now accepting applications for 3 scholarships through the Illinois Department of Commerce and Economic Opportunities' Community Services Block Grant Program. These scholarships are for high school graduates and current college students wishing to further their education. I encourage you to take advantage of these funds!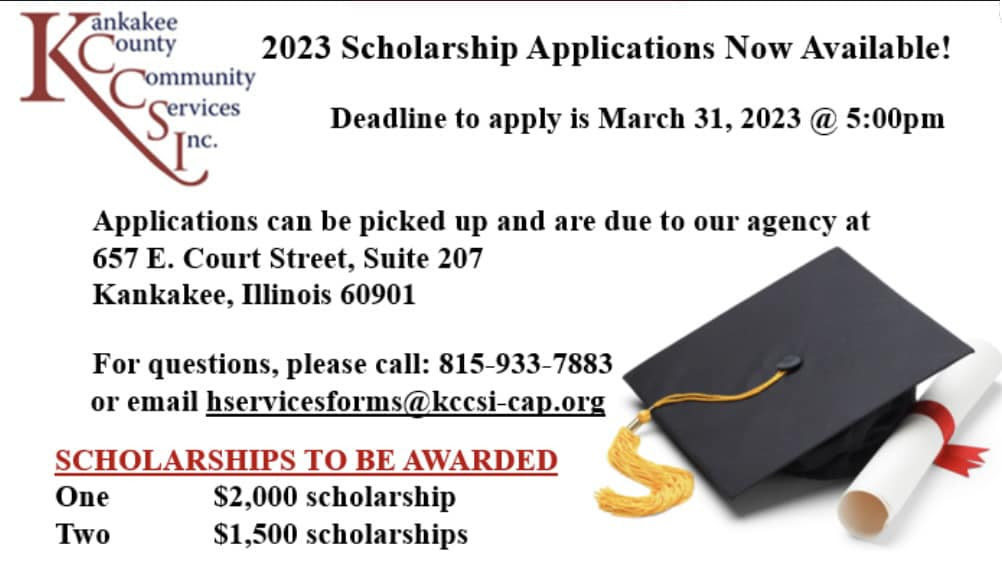 For further information on how to apply, please visit: https://kccsi-cap.org/…/2023-scholarship-app-FILLABLE.pdf
---
Tax Season
Here's how you can check on your tax refund status if you have already filed your income tax returns this year: "Here's How Illinois Residents Can Check Their Tax Refund Status (NBC Chicago)"
---
Around the District & Under the Dome:
Local Business Spotlight
This month's Local Business Spotlight focuses on a Monee business that combines what many of us may say are our two favorite things – coffee and wine! LABAS Latte & Vino owners Paul Scheetz and Ema Butauskaite bring a taste of their travels from all over the world to the 79th District with good food, fine wine, and delicious coffee. Learn more at labaslattevino.com!
Read Here: "Rep. Haas Honors Local Business for February 2023 Monthly Spotlight"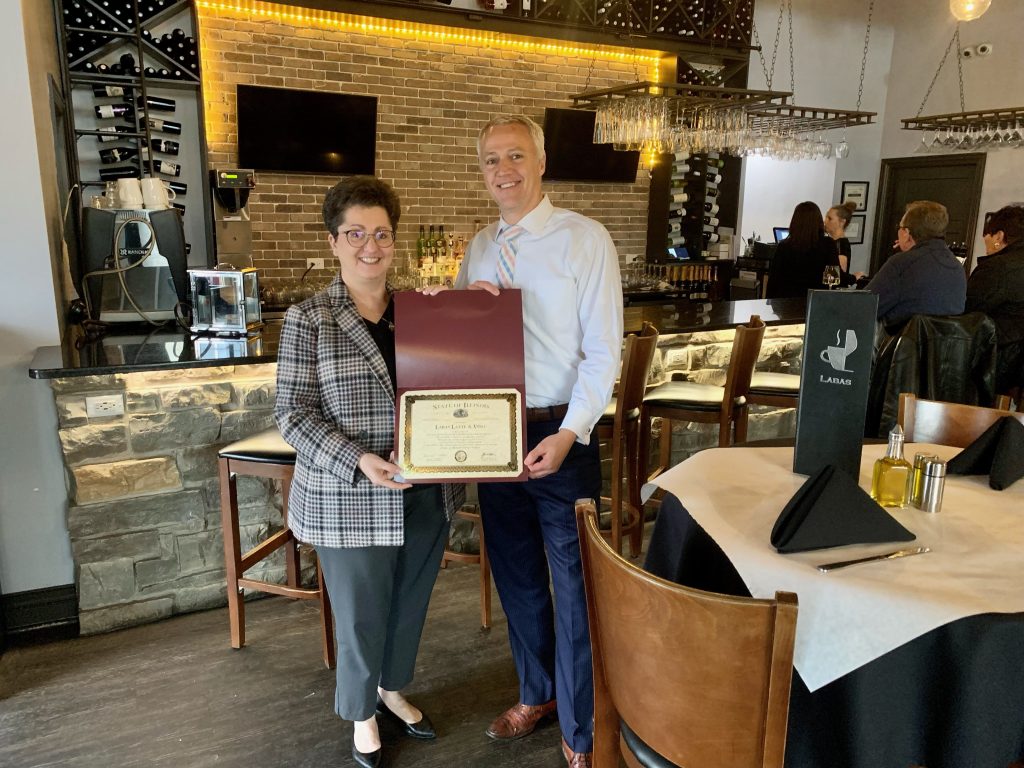 ---
Mattea's Joy Gala
I had a wonderful time at the Mattea's Joy Gala. Such a wonderful event, fantastic company, and honorable cause. Check out the great work being done by this incredible family and their foundation at: https://www.matteasjoy.org/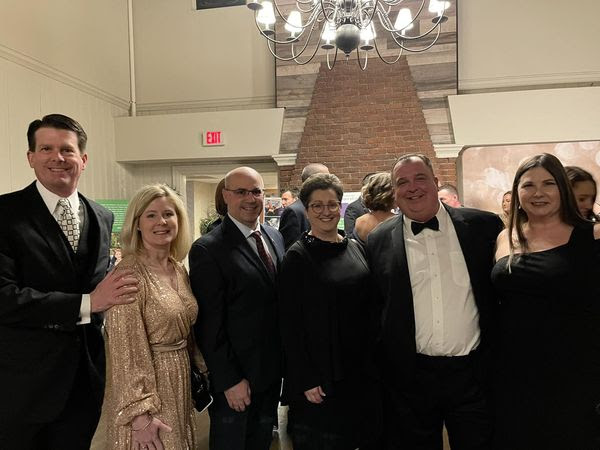 ---
Sending Prayers to the Middle East
Soldiers from the 106th Aviation Regiment based in Peoria and the 935th Aviation Support Battalion based out of Kankakee prepared for deployment to provide aviation support in the Middle East. Let's remember to be grateful for our troops and keep them and their families in our prayers.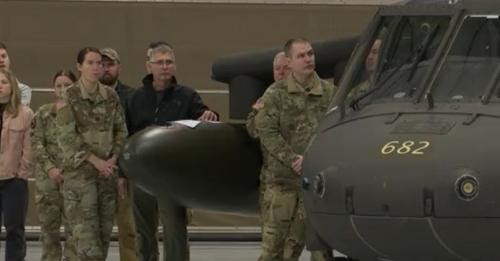 ---
Celebrating Abraham Lincoln
We celebrated the life and achievements of one the greatest Presidents in U.S. history. Abraham Lincoln's leadership, wisdom, and will to overcome the many hardships he faced throughout his life serve as an inspiration to all – but especially to his fellow Illinoisans. Happy Birthday to President Abraham Lincoln!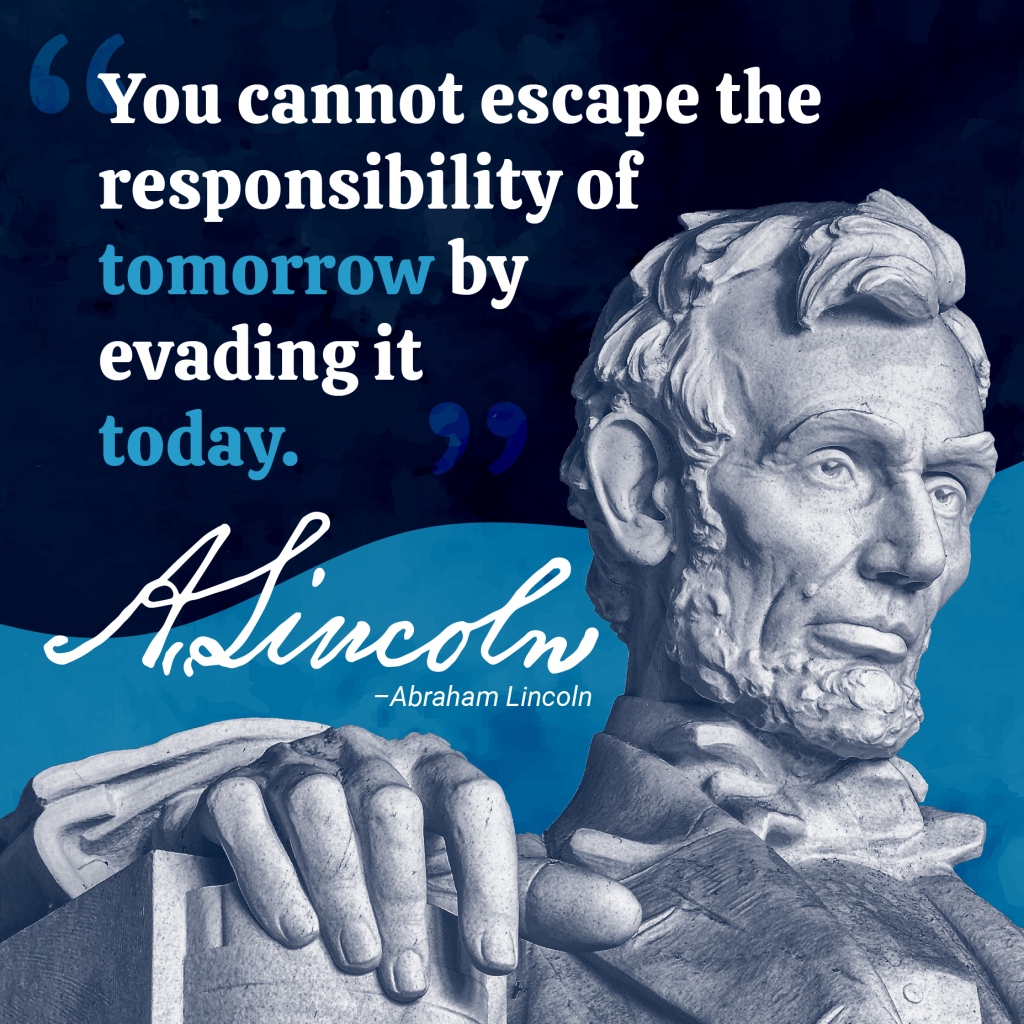 ---
Happy Valentine's Day
Although we didn't celebrate together- I was in Springfield and he was on shift – it was still a sweet day, 30 years with this guy in May!
---
Valentines For Vets
So many lovely valentines! Thank you to Limestone Middle School, Benner Library at Olivet Nazarene University, Crete Monee High School, Reed-Custer Elementary School, Taft Primary School, St. Anne Grade School #256, Bradley Public Library, Bradley Wesley United Methodist Church, Jim Rowe, Kankakee County State's Attorney Office and the JUMP program, Gilman Healthcare Center, Trinity Lutheran Church Sunday School, Saint Margaret Mary Sunday School, and everyone else who helped make the wonderful Valentines cards! The cards were delivered to the Illinois Veterans Home Manteno for our veterans to enjoy.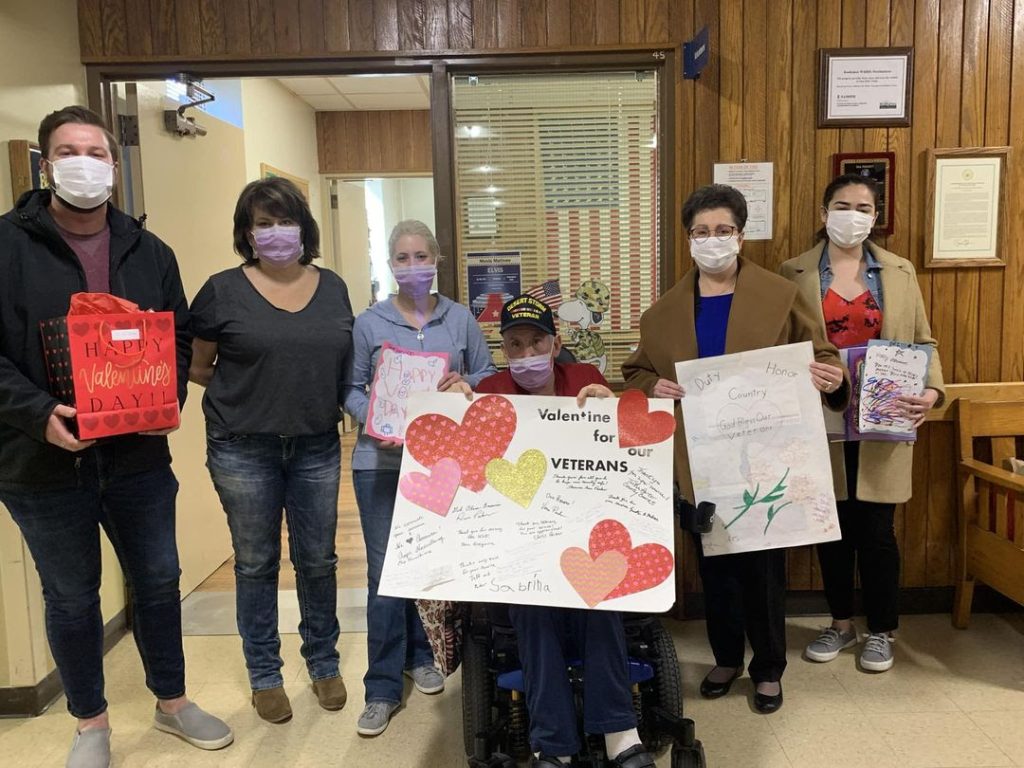 ---
Laborer's Local 751
Congratulations to Laborers' Local 751 on celebrating 95 years! I was honored to present a resolution from the Illinois House of Representatives to this group in recognition of this outstanding milestone.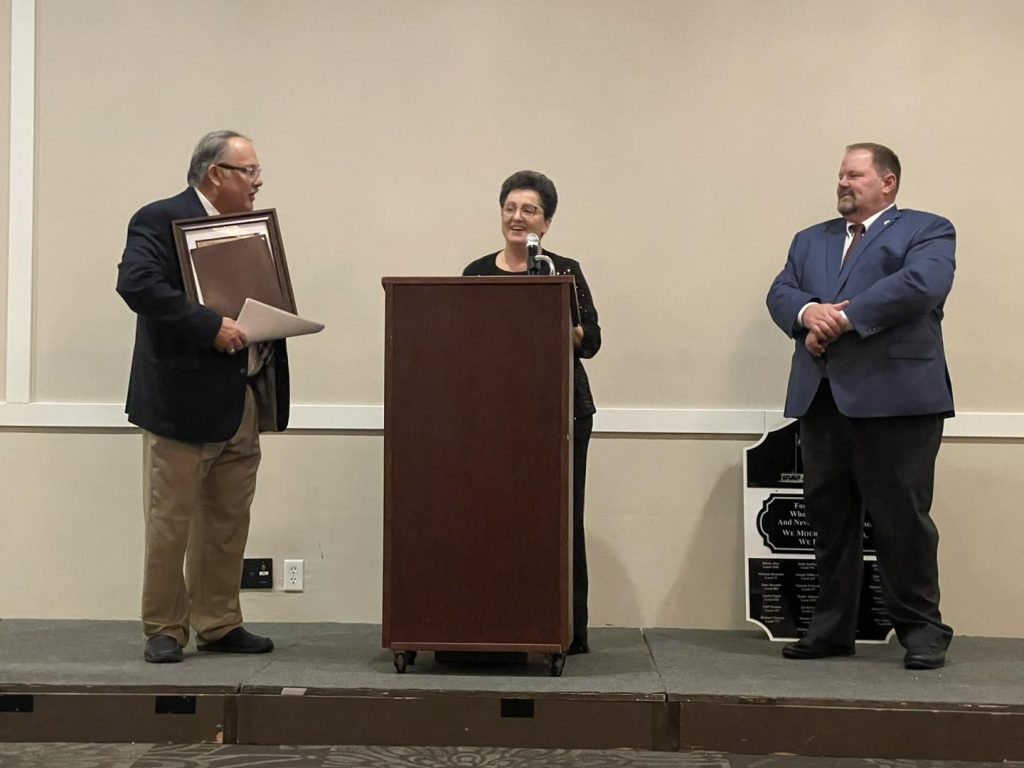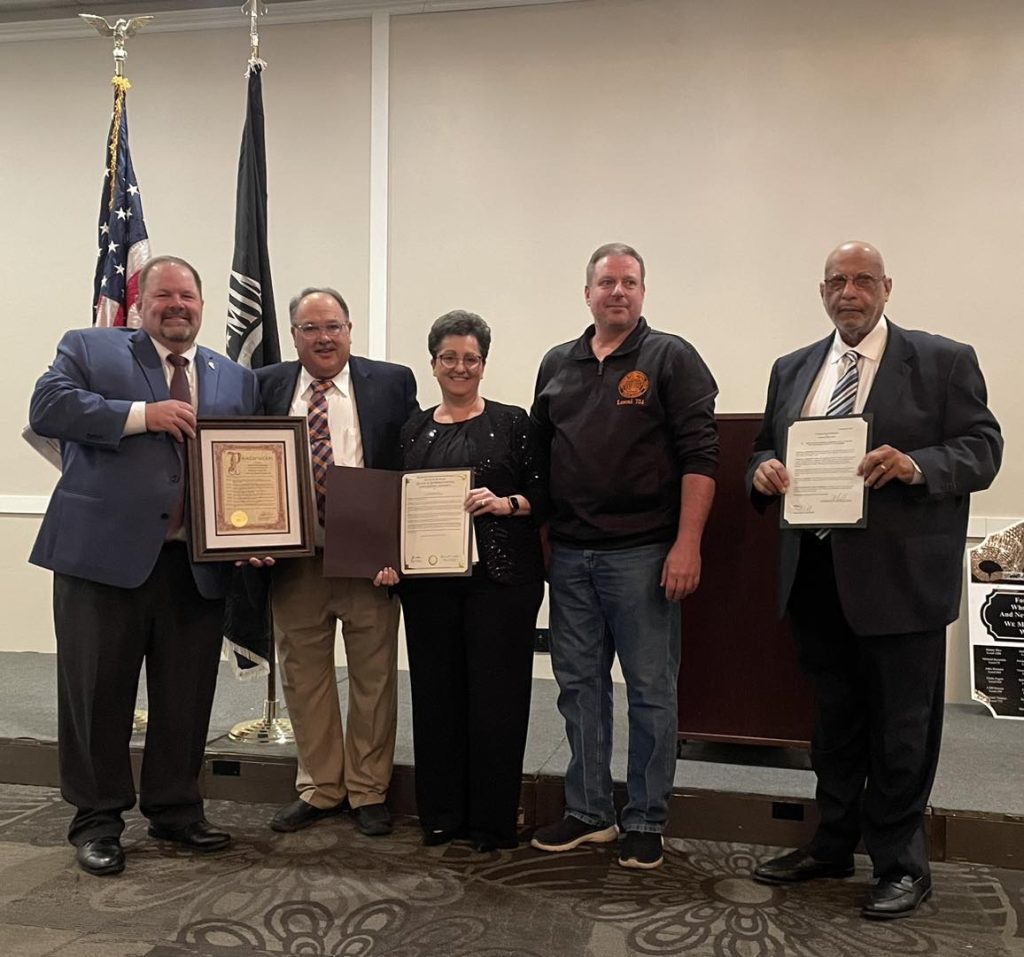 ---
Zonta Event
Had a great time at the Kankakee Zonta fundraiser, such a fun theme! Great way to help support and empower women locally and worldwide!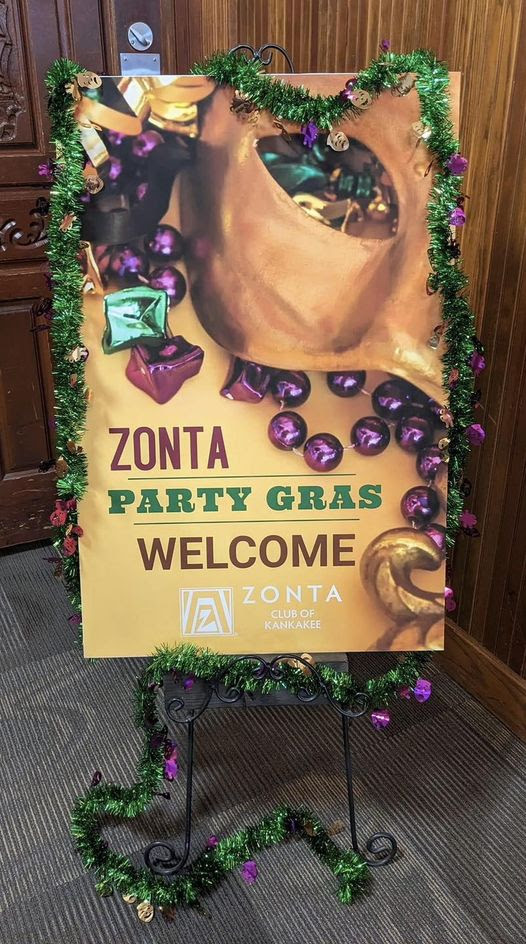 ---
Paramedics in Illinois
Illinois has seen a 77% decline in the number of paramedics statewide in recent years, noting a startling drop-off from 36,000 employees in 2019 to 8,200 employees in 2021.
Read Here from FOX News: "Illinois sees staggering drop in paramedic force, driven by 'burnout' and violence against first responders"
---
Scott's Law
Remember to SLOW DOWN and MOVE OVER when approaching any vehicle with hazard or emergency lights activated. Let's protect all who work and travel Illinois roadways by following Scott's Law.
Read Here from WREX: "Illinois State Police Trooper hurt in Scott's Law crash Wednesday"
---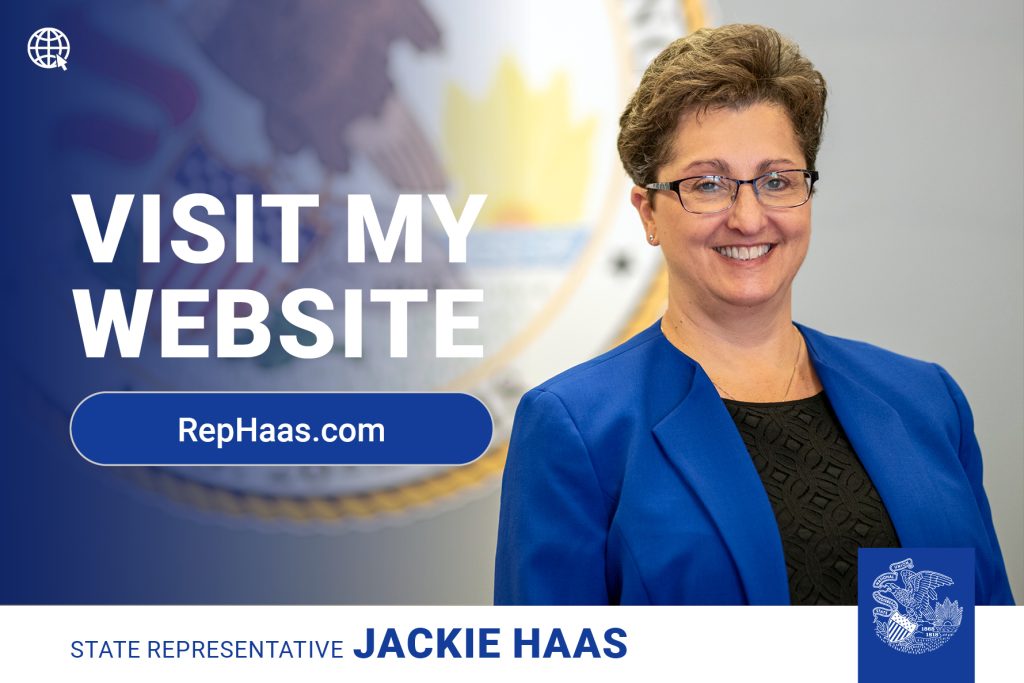 Contact Me:
As always, I encourage you to reach out to my office to express your views and opinions on legislative matters. I promise to be approachable, accessible, and accountable. I will fight for you, your family, and your business!