State Representative Jackie Haas (R-Kankakee) is continuing to recognize businesses in and around her district in a monthly 'local business spotlight' feature. For October, Rep. Haas is proud to recognize Combs Farm in Momence! This local business has served the community well for the last 120 years and this week Representative Haas honored that commitment with a special Certificate of Recognition from the Illinois House of Representatives.
Combs Farm is located at 2387 North 8000E Road in Momence and features a special annual Fall Festival with a wide variety of activities: games, a petting zoo, a giant slide, a corn maze, and a pumpkin cannon. They are open from Friday—Sunday and provide a great atmosphere for the whole family to enjoy fall fun!
Representative Haas enjoyed her visit to the business that has been a staple in the community for over a hundred years and encourages her constituents to check out just how much they have to offer!
 "This has to be a record for the longest-standing local business here in the 79th District and I'm thrilled to play a small part in recognizing just how much that means to our community," said Rep. Haas. "Owning any business in Illinois is no small feat and I was able to see first-hand the operation and level of care Combs Farm provides to each customer."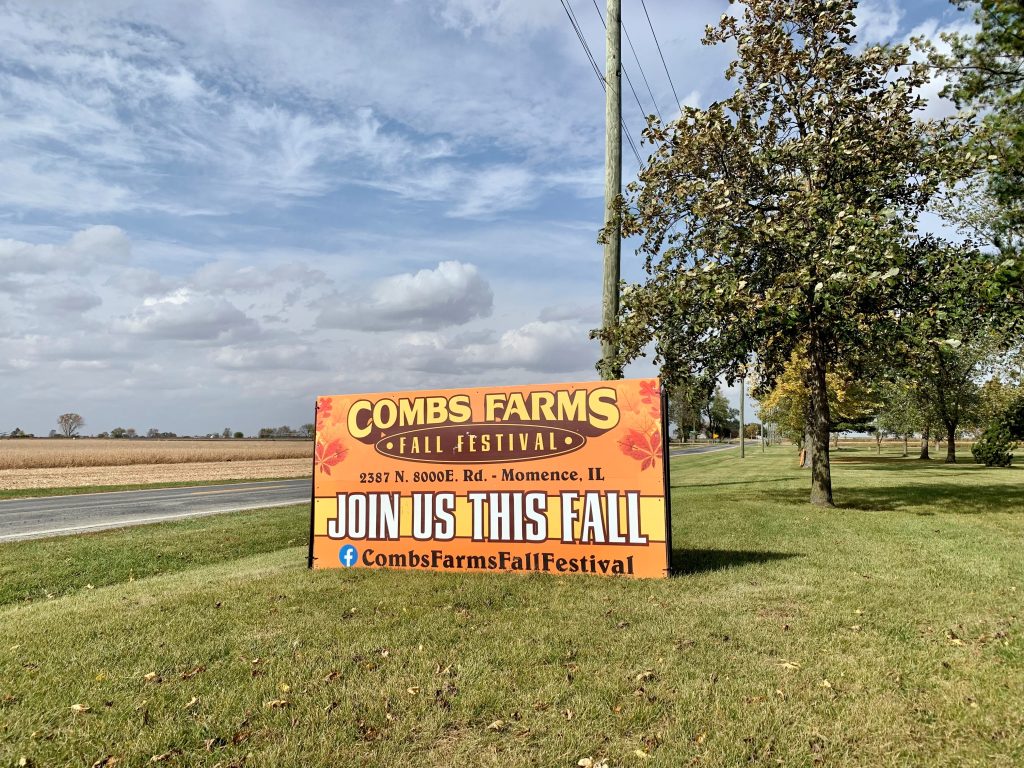 Haas will continue to put the spotlight on great local businesses and is always open to recommendations—the 79th District is vibrant and has countless businesses that deserve recognition. If you know a business in the community that should be the next 'local business spotlight,' please contact Representative Haas' office at haas@ilhousegop.org!