State Representative Jackie Haas (R-Kankakee) is continuing to recognize small businesses in and around her district and this month she is proud to recognize Benoit Greenhouses in Kankakee! This local business has earned the 'local business spotlight' of the month: they have served the community for the last 47 years. This week, Representative Haas visited the Greenhouses to present the Benoit Family with a special certificate of recognition from the Illinois House of Representatives and commend their role in the community.
Benoit Greenhouses is located at 568 N. 2750 E. Road in Kankakee and offers a wide variety of products and experiences in the Spring and Fall seasons. Fall in particular offers homegrown mums, fall bushel planters, heirloom pumpkins, games, a corn maze, a petting zoo, and much more!
Representative Haas enjoyed her visit this week and encourages residents and families around the 79th District to stop by, support this great local business, and have some family fun! There is no admission fee for Benoit Greenhouses and they are open from 9 AM – 5 PM Wednesday – Sunday, October 30!
 "This local family-run business is extremely special to our community and it's even more spectacular in the fall season where there are fun activities fit for the whole family," said Rep. Haas. "Illinois is known for their pumpkins and with the vast selection that Benoit has, there's no better place to choose one from!"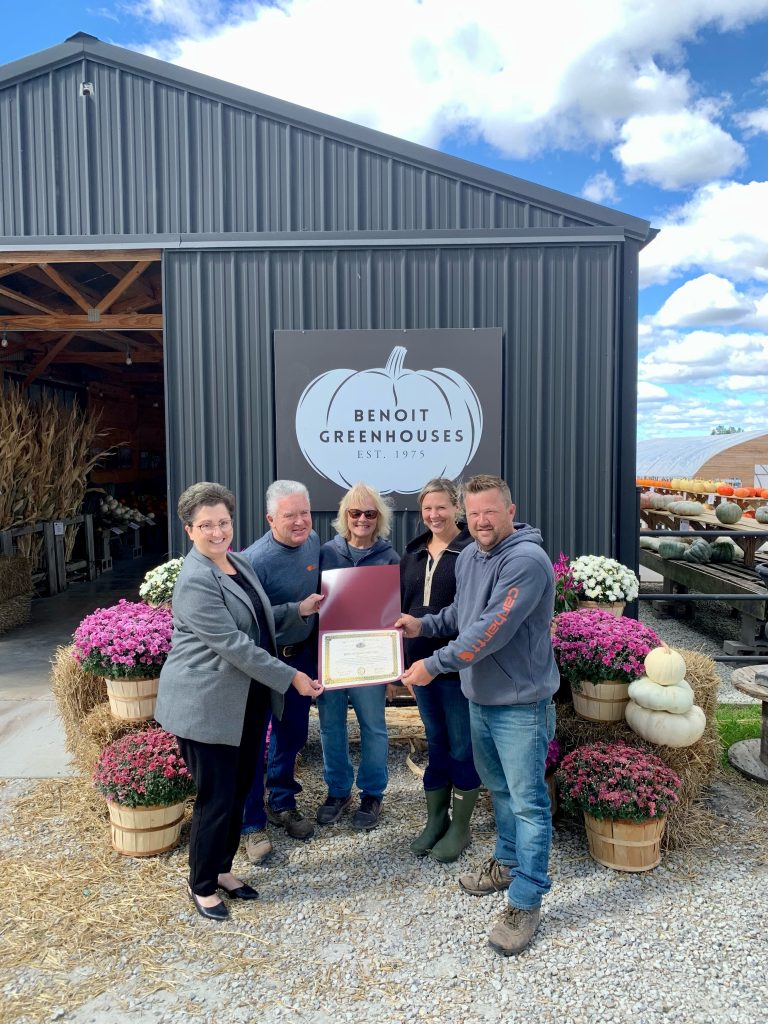 Representative Haas has recognized dozens of businesses throughout her tenure serving the Illinois House and isn't stopping now. If you know of a business in the area that you believe should be recognized, reach out to Rep. Haas' District Office at haas@ilhousegop.org!