State Representative Jackie Haas (R-Kankakee) recently recognized a local business in her 79th legislative district as part of her monthly business spotlight program. For March, she has chosen to highlight Stefari Cafe, located at 150 N Schuyler Ave, Suite 101, Kankakee.
Rep. Haas visited the shop this week to present owners Stefan and Ari Frunze with an official certificate recognizing their service to the community! The Frunze's opened Stefari Cafe five years ago. They serve delicious specialty coffee sourced from local and small-batch roasters. They are currently promoting their Electric Lady Creamsicle Latte in celebration of their small business neighbor's anniversary (Electric Lady Lounge).
"Stefari Cafe is so much more than a good coffee shop—they are a fantastic addition to the community in Kankakee and a delight to have here," said Haas. "It's always special to see small businesses succeed and this one has such a great family story. I am pleased to have this business be a part of the larger 79th District and encourage our local residents to stop by and see it for themselves!"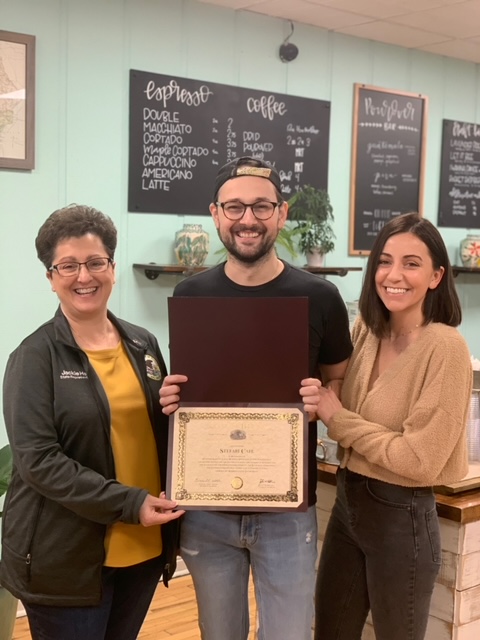 The Representative will to continue to honor one local business a month; if you know of a business you would like to nominate, click here or contact her district office at 815-523-7779.